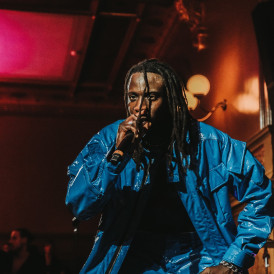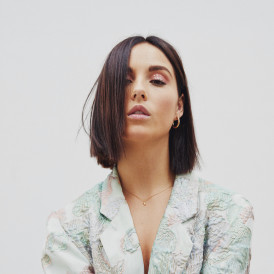 The artists ISA and Jamkid have different backgrounds and sounds but met at Corite and made this banger remix together to kick off 2020! By joining creative forces they've delivered something they can both be proud of and hope their fans will really enjoy!

All money raised from the campaign will be used to promote the song and to celebrate with all backers at a party to be announced shortly!

Money will be spent on:
Party for our fans!
About the music
"I wanted to collaborate with Jamkid because of his crazy energy live and the character of his voice. So I asked him to listen to the track and a few days later we got into the studio to start the process. The best part of this collaboration is that it was so effortless and natural. I think people should not be scared of working and experimenting together. Stop being stiff and be open minded. That's how you create something unexpected." - ISA says

About ISA
21 year-old artist, producer and songwriter ISA released her Debut Album spring 2019 on her own label Licious music. With her music's creative, confident and international sound ISA shows her potential to take on the entire world.

"I want to be a role model in daring to express confidence, emotions and to acknowledge all of your imperfections. Stand out. Since it's been and still is a struggle for me in finding a healthy relationship with myself, I hope I can inspire others by sharing what I feel. I love music since it gives me the opportunity to turn my feelings and thoughts into art. In my unreleased material my femininity and my own perspective of how girls should be looked at is reflected and I couldn't be more excited about sharing it with the world."

Songwriter
Singer
Dancer
Producer
Corite is a fan funded marketing platform where artists and fans come together for a common goal. Find a fan campaign you like, make a contribution and get paid for one year when it's streamed, based on the size of your share. Backing a fan campaign means supporting dreams, independent artists and contributing to a more transparent and sustainable music industry. And remember music is a work of art, this isn't Wall Street.