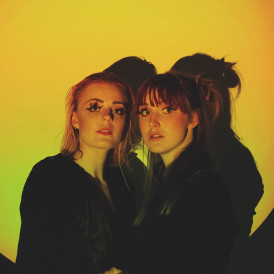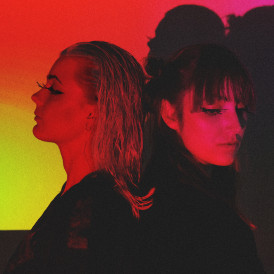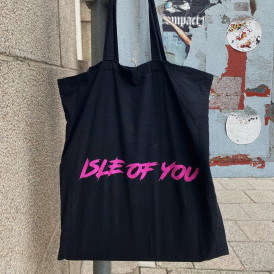 We're releasing what we believe is our strongest song and potentially a hit. 🔥

It's called "Ears Ringing".

"Ears Ringing" is a post-pandemic anthem, about dancing off anxiety and just blasting the music (until your Ears start Ringing). Mysterious, energetic and catchy. Giving off flashes of cinematic late-night drives in Tokyo, dance floors in the early 00s and 80s future nostalgia.

For this campaign we're also offering an Isle of You tote bag to the 10 largest backers, and we also welcome all backers to join us doing our release gig as a live event with Corite when the restrictions allows it. IF you have possibilities to join us at a Corite's super cool office in Stockholm, or if you attend watching us thru a livestream we'd be super happy to have you there!

All the love in (this crazy) world and we can't wait to hug you all <3 And please don't forget to hit us up on social media and tell us what you think of "Ears Ringing". We're looking forward to it!

Ida & Elina, Isle of You

Money will be spent on:
Production
Ads
About the music
"Ears Ringing" is a catchy, energetic and mysterious 80's pop song with shouty vocals, shouty synthesizers and a nerve of increasing desperation. The song is a post-pandemic anthem, about dancing off anxiety and just blasting music (until your ears start ringing).

When we listen to it we think of cinematic late night drives in Tokyo, dancefloors in the early 00s and 80s future nostalgia. We wrote it because we needed to canalize our longing for sweaty dance floors, hugs and gigs.

"Ears Ringing" is here to dust off everyone's best dance moves! As a reminder that everything will be fine! Can't wait to see your dance moves!

About Isle of You
Hi! :) We're Ida & Elina. We've been best friends since we were 10 and Elina lured me into eating a handful of chili flakes but I survived and decided that I liked her anyway.

We both wanted to be Taylor Swift which we at the time didn't know was impossible, but after a while we started writing our own songs and found out that when we sang together, we made each other the best versions of ourselves. So we started Isle of You and since that day, we make music inspired by our first highschool parties, the road trips we did risking our lives since we're both terrible drivers and the music we sang (read screamed) on the midnight streets when we moved to Stockholm and felt immortal.

By the age of 18, we ended up in a Colombian prison, but not in a bad way. We were on a visit and sang our girly songs for former members of the cartel. They loved it and offered us marriage and a record deal. No, just kidding (or not really) but they did give us a new perspective of life and a realisation that our friendship is the reason why we always nearly kill ourselves but also help each other grow and push ourselves beyond our limits. We wrote that down our song Bodyguard which Sia found and added to Team Sia's Ear Candy <3.

Right now we're 23, trying to figure out life and we combine that with our endless love for 80's synthesizers. We hope you can use our music in times of heartbreak, happiness, dangerous road trips, together with your best friend or all alone!

Songwriter
Musician
Singer
Corite is a fan funded marketing platform where artists and fans come together for a common goal. Find a campaign you like, make a contribution and get paid for one year when it's streamed, based on the size of your share. Backing a campaign means supporting dreams, independent artists and contributing to a more transparent and sustainable music industry. And remember music is a work of art, this isn't Wall Street.