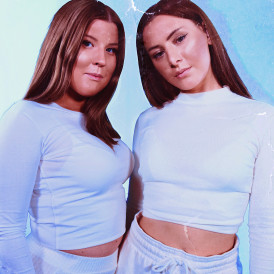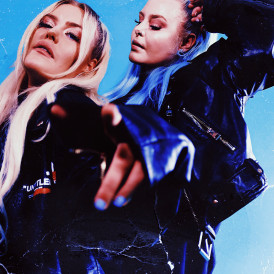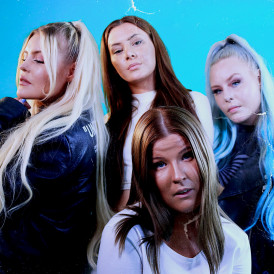 With "Bitter Sweet" we hope to leave an impactful footprint on the music scenes. The song is written and produced by females only. We want to gain respect as females in the music industry, where our skills are questioned on a daily basis. With your help, we feel like we can give the world exactly what it needs now: more kindness, bubbliness, and hopefulness.

Money will be spent on:
Production
Photo
Video
PR
About the music
Our duos first met when Sara (Ivy Nord) & EMMY attended different classes at the same school during 2020 and we instantly felt like we belonged together, like two missing pieces of a puzzle.

Spring of 2021, EMMY showed EMMA and IVY NORD a small production idea, and that was the start of this powerful collaboration between the duos and now also best friends.

About Ivy Nord x EMMA/EMMY
We're two Swedish duos by the names EMMA/EMMY and Ivy Nord! We're four best friends who are creating music together, and now we're ready to share our new featuring single 'BITTER SWEET' with you :)

EMMA/EMMY- We're EMMA KAI & EMMY KASAI! We've been taken some time off from the spotlight since our debut single "SPACE" was released in December 2019. We had a goal to polish our sound as a duo and finding a fresher sound, and "Bitter Sweet" is the start of a new and better era for EMMA/EMMY! In 2020 we've released a song together with the Swedish artist Sanna Martinez called "Hands On Me" which was featured on the American TV-show "Love Island US" which made the song reach millions of people.

Ivy Nord - Hey! We're Sara and Matilda, up coming twin duo from Gothenburg (currently living in Stockholm, Sweden). For the last couple of years we've been focusing on experimenting with our sound to find our niche while studying at the best songwriting schools in Sweden. This has led us to what Ivy Nord is today. Modern pop toplines meet an edgy and ambient production. We're currently finalizing our EP in Stockholm. It's finally time for Ivy Nord to step out of the studio, conquer the big stages and give the world something new, exciting and empowering. Who's ready for double trouble? ;)

Musician
Singer
Producer
Corite is a fan funded marketing platform where artists and fans come together for a common goal. Find a fan campaign you like, make a contribution and get paid for one year when it's streamed, based on the size of your share. Backing a fan campaign means supporting dreams, independent artists and contributing to a more transparent and sustainable music industry. And remember music is a work of art, this isn't Wall Street.