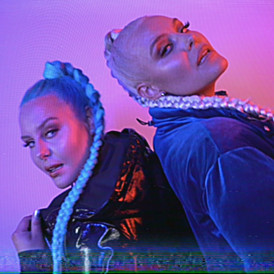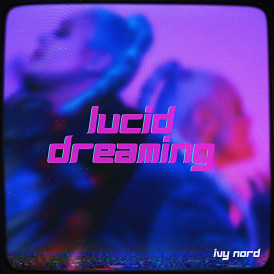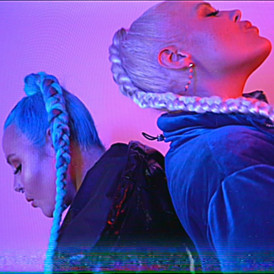 Hey Besties!

It's finally time for our baby "Lucid Dreaming" to be released out into the world. The song and the music video (directed by Nikeisha Andersson) will be released 15th of October.

We know this world can be a tough place, that's why we want to connect to as many people as possible through our music and make everyone feel empowered and happy. We're so excited to bring you guys along on this journey. LET'S GO! :)

The fundings will be used for PR and music video expenses.

Lots of love,
Ivy Nord

Money will be spent on:
Video
PR
About the music
"Lucid Dreaming" is about a beautiful love story bound to end in tragedy. Describing the love between two people that never will be able to make their relationship a reality so they keep it a fantasy. Their love can only exist in the dream state.

Dreamy, airy vocals meets an ambient, electro pop production.

Songwriters: Sara Hesslind, Adam Abrahamsson, Hilda Lindstedt
Producer: Adam Abrahamsson
Vocals/Artists: Ivy Nord (Sara Hesslind, Matilda Hesslind)

xxx

About Ivy Nord
Ivy Nord is a twin sister duo from Gothenburg, Sweden. Ivy Nord turns heartache into strength and creates endless nights on the dance floor. Modern pop toplines meets an edgy and ambient production. Some of their influences include: MØ, t.A.T.u., Tove Lo, Charli XCX, Icona Pop, Tove Styrke etc.

Their deep voices together creates a unique sound. With grungy 90's look Ivy Nord has definitely created a trademark. The differences connect the twins - while Matilda has the edge, Sara is the sweet one.

Songwriter
Musician
Singer
Corite is a fan funded marketing platform where artists and fans come together for a common goal. Find a campaign you like, make a contribution and get paid for one year when it's streamed, based on the size of your share. Backing a campaign means supporting dreams, independent artists and contributing to a more transparent and sustainable music industry. And remember music is a work of art, this isn't Wall Street.