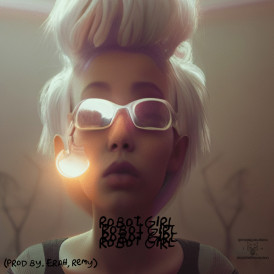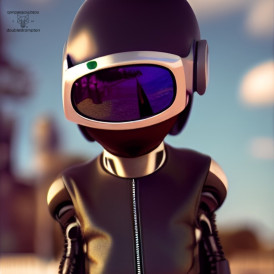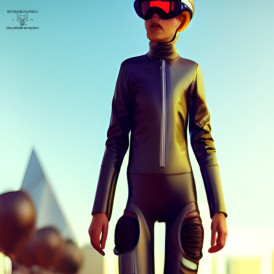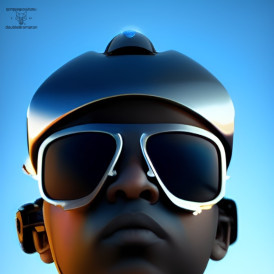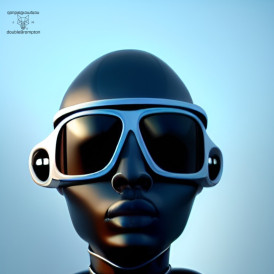 Greetings everyone, I'm so excited to release my 4th single with Corite titled "Robot Girl". Over the past year I've been constantly working to be a better artist than I was yesterday. As an independent artist you have to keep your head down and focus on the journey rather than the end goal. Music is so important to me because it's time that your taking out of your day to feel something, I want to inspire others to chase their dream and realize that it's possible if you just believe.

Money will be spent on:
Design
Ads
PR
About the music
"Robot Girl" was written by Jalen Taylor
Mixed by Jalen Taylor
Produced by (Erah, Remy)

"The concept "Robot Girl" came to life because I'm always thinking about the future and love is something that I'm struggling with. So I created my own futuristic girlfriend but she happens to be a robot. She's everything you want in a woman, she's your robot girl."

About Jalen Taylor
Raised in Westchester County, NY, Jalentaylor represents the next wave of singer and songwriters who successfully combine the past and present to create the future! Influenced by Michael Jackson and Chris Brown, the 19-year-old artist tell stories of his life as a young man who is experiencing love, constant change, and a desire to reach his goals. Over the last two years, Taylor has been on an uprise that has caught the attention of not only Westchester's music scene but New York City's too. His 2019 project, Somewhere in California, was thoroughly enjoyed for its exceptional songwriting and records such as "Ambition" and "False Reality." Throughout last year, the New Rochelle, NY native built upon the momentum of Somewhere in California by releasing the Social Distancing EP, which included his standout single "Beauty and the Beast." When it's all said and done, there's a clear difference between Jalentaylor's work and it's his versatility. Even within the worlds of R&B and Pop, you never know what to expect from him, but it's guaranteed to make you feel, think, or flat-out dance. Now that's the kind of future you want in music!

Songwriter
Musician
Singer
Producer
Corite is a fan funded marketing platform where artists and fans come together for a common goal. Find a fan campaign you like, make a contribution and get paid for one year when it's streamed, based on the size of your share. Backing a fan campaign means supporting dreams, independent artists and contributing to a more transparent and sustainable music industry. And remember music is a work of art, this isn't Wall Street.