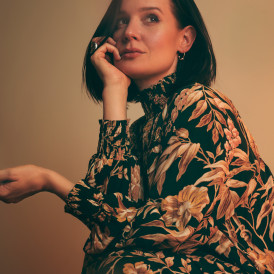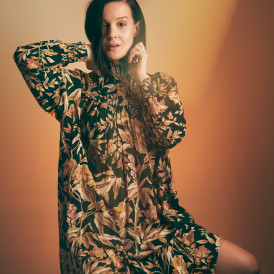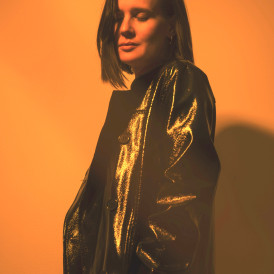 "All you want to achieve as a songwriter and artist is to get your music out there. You want to share it with the rest of the world and involve other people.

Releasing this song together with Corite and hopefully, you people out there supporting me will make me feel less lonely. It's a magical concept and I can't wait to do this together with you. "
- JANNA

Money will be spent on:
Video
PR
About the music
Dreamer is a song about being someone not seeing any limitations to where the love between two people can go, but at the same time feeling very lonely in the relationship. It's about being the only one who carries the weight of making it work, where you're trying to keep that spark alive while the other person's putting out the fire. About being with someone and constantly having to convince that person that your love is strong enough and that you're right for each other. In a way, it's a dialogue with your partner as well as with yourself.

"I spent many years trying to "fit in" when it came to relationships, at the expense of not respecting my own needs and who I was. I wrote this song about a previous relationship where I felt like the other person completely stopped trying. There was still love there but I felt like I was carrying all the weight of making it work. And I was putting in the effort for two, which broke my heart a little. "

About JANNA
JANNA is a singer, songwriter and producer.
After years of performing live on stage and TV, collaborating and singing behind various artists, she is now releasing her second single from her upcoming EP as a solo artist with the honest and soulful song "Dreamer".

This Gothenburg, Sweden native - daughter of musicians - started her musical journey at the age of 4 when she started playing the cello. Although from a classical background she pretty quickly started moving into the world of jazz and soul, which has also been her main musical influences which can be heard in her soulful voice.

She later merged those influenses with pop which creates her musical landscape today.
She was based in London for seven years and since moving back to Sweden, now based in Stockholm, she's been focusing on her solo project.

Her songwriting is unfiltered, honest and vulnerable with an emotionell depth. She would describe her music as organic, heartfelt soul-pop.

After her first release earlier this year GAFFA pointed her out as being an artist " to keep an eye on".

The debute single "A Thousand Times" was frequently played on Swedish radio P4 this summer and she also did a live performance with the song at Musikplats Stockholm as a part of " P4 Nästa" where she was one of the finalists.

Songwriter
Musician
Singer
Producer
Corite is a fan funded marketing platform where artists and fans come together for a common goal. Find a campaign you like, make a contribution and get paid for one year when it's streamed, based on the size of your share. Backing a campaign means supporting dreams, independent artists and contributing to a more transparent and sustainable music industry. And remember music is a work of art, this isn't Wall Street.