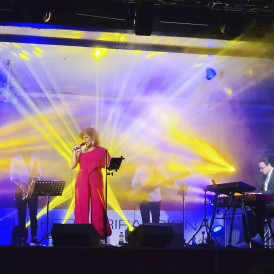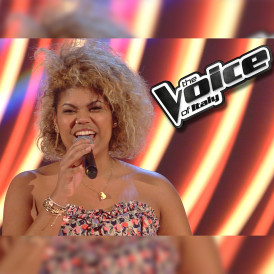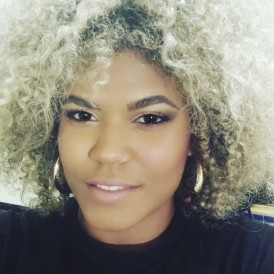 Hello Corite family!
The objective of this campaign is to promote this release through recognized curators such as www.playlistpush.com, but above all I want to show the world that Jennifer Vargas is back with more energy than ever and prepare the entire audience that has seen me grow since my beginnings for the release of my first album.

Money will be spent on:
Design
Ads
PR
About the music
"Tu y Yo" is a love song that tells the story of 2 people who love each other but are separated by distance. It is a story with which anyone who has had or has a long-distance relationship can feel identified. This story is mixed with very Latin rhythms making a perfect mix that will make you feel many emotions when listening to it.

About Jennifer Vargas, Ale El Italiano, Styleton Mrbryan
Jennifer Vargas is a pop, soul and RnB singer, born in Cuba but raised in Tuscany.
Despite her young age, she already has high-level collaborations.
Soprano vocalist since 2011 in Hallelujah Gospel Singers,
choir of the great American singer Cheryl Porter;
she had the opportunity to collaborate with artists such as
Zucchero Fornaciari, Mario Biondi, Emma Marrone, Alessandra Amoroso.
She has participated in various television programs such as
the Concert in honor of Lucio Dalla broadcast on Rai 1 on March 4, 2013,
"Panariello Sotto l'Albero", ''Let's make sure I was there'' aired on Rai2 and many others.
She participates in various TV Talents such as Amici, The Voice of Italy in 2016 in the Emis Killa team.
She is a vocalist in the 2018 Tour `` From palaces to palazzetti '' of the trapera singer Ghali.
She is currently working on her first album which does not yet have a release date.

Songwriter
Singer
Dancer
Corite is a fan funded marketing platform where artists and fans come together for a common goal. Find a fan campaign you like, make a contribution and get paid for one year when it's streamed, based on the size of your share. Backing a fan campaign means supporting dreams, independent artists and contributing to a more transparent and sustainable music industry. And remember music is a work of art, this isn't Wall Street.