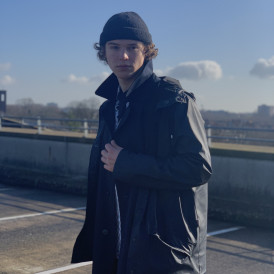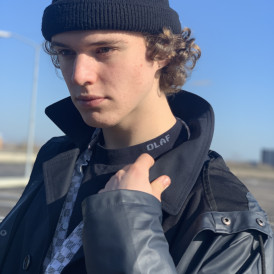 This song differs from the music we've heard from Jesse Ian before. Therefore he felt Corite was the perfect way to launch it, reaching out to new fans and using the power of the listeners.

Hope you like it <3

Money will be spent on:
Production
Photo
Ads
About the music
Sunshine is a personal tribute to his girlfriend whom he met after he'd left a difficult relationship. The girlfriend he met was everything he needed and didn't have.

About Jesse Ian
Jesse Ian, a 19 year old singer from Amsterdam, The Netherlands, released his first 2 songs on Spotify in 2019. His interest in music started at the age of 5 and he has gained much experience over the years. In 2018 he started studying Jazz & Pop at the Conservatory in Zwolle, where he learned a lot about singing techniques and music theory.

Despite all the music training he could have had at the Conservatory he quit the school in 2019 and started a gap year to focus on his music and to get to know himself a little better. In music he found his passion and through music he found a way to express his emotions, which you can hear in his songs.

He released his first song " Out of My Mind" with Luxe Agoris when he was 18, and it was a huge success! It was released with ChillYourMind and reached over 1 million streams on Spotify! His second song "Floating" now also has a million streams. In 2020 he hopes to collaborate with a lot of different producers and make music he can be proud of, and hopefully inspire as many people as possible with his music.

Songwriter
Musician
Singer
Corite is a fan funded marketing platform where artists and fans come together for a common goal. Find a campaign you like, make a contribution and get paid for one year when it's streamed, based on the size of your share. Backing a campaign means supporting dreams, independent artists and contributing to a more transparent and sustainable music industry. And remember music is a work of art, this isn't Wall Street.