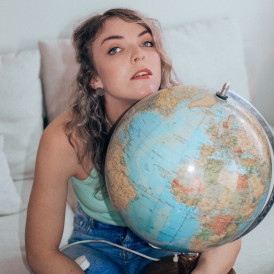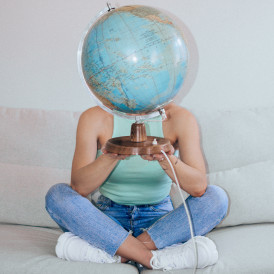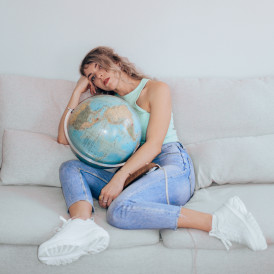 In May this year, Corite arranged an exclusive competition for the students at the songwriting schools Dreamhill and SIM. The task was to create a campaign for an upcoming release, and to make it as great as possible. Jolina Elísh was chosen as the winner by many talented students, for her exemplary executed campaign creation with well-written descriptions, well-thought-out project, and the quality of the song.

Winning the competition means that Corite will boost the release with paid marketing, playlist pitching, a best practices release strategy, and a bunch of other activities related to the release to increase the chance of the song being successful.

We're proud to sponsor Jolina Elísh on her debut release!

Money will be spent on:
Video
Ads
PR
About the music
We wanted to portray the feeling of running away with someone and escaping reality for a bit. Like taking the first flight to Paris, do whatever you like and just let the butterflies guide you. The song is written by Adam Fröström (producer), Mats Hansson and myself, Jolina Elísh.

About Jolina Elísh
I released my debut EP in December 2015. The song "Love Like A Fool" made the Grammy ballot in 2016. "You" made the Grammy Ballot in 2019. I love what I do and with a smooth airy voice, catchy uplifting melodies, and emotionally earnest lyrics, I want the songs to give color and shape to the heart. That way the listeners get an outlet for their own feelings.
In September 2020 I started studying "Songwriting For An International Market, SIM/Musikmakarna in Örnsköldsvik". I wanted to take a year and work on my craft as a songwriter. Fast forward and I'm now about to release a brand new song as a part of a new concept and artist name, Jolina Elísh. I'm beyond excited to get "The Terrace" out into the world, and I hope you'll like it!

Songwriter
Musician
Singer
Corite is a fan funded marketing platform where artists and fans come together for a common goal. Find a campaign you like, make a contribution and get paid for one year when it's streamed, based on the size of your share. Backing a campaign means supporting dreams, independent artists and contributing to a more transparent and sustainable music industry. And remember music is a work of art, this isn't Wall Street.