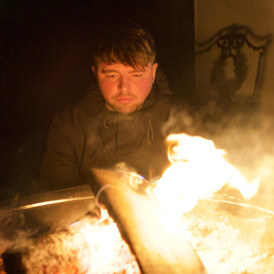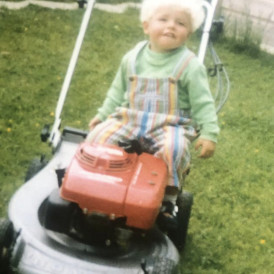 This song was wrote back in 2017 alongside Mark Prendergrast (Kodaline), Jon Maguire (Callum Scott, Leona Lewis etc.) and Corey Sanders (Katy Perry, Chainsmokers etc.) when a childhood friend had sadly taken his own life.

"I have finally got the chance to let people hear it and even though it's a sad song it also has a great message to get across to someone who maybe isn't feeling the best right now."

"I myself have struggled with mental health and I want to help others with this song/campaign.
The money raised for this campaign will help me shoot the music video, which I know will be so powerful."

The video will be able to tell a story of a man who has lost his friend to suicide and is on the same path but one day decides... "that won't be my fate". As things fall back into place he starts his journey to becoming happy again.

Money will be spent on:
Video
Ads
About the music
My childhood friend sadly passed away a few years back and while this happened I was signed with Warner Music. I wrote this song and was planning to release it but unfortunatley was released and plans fell through to release this track. Now we have the go ahead to show the world and I can not wait

About Jordan O'Keefe
Jordan is back one year after his biggest release to date. After a long journey of downs then finally an up to then the world putting his career on hold, he comes back with a song wrote about his friend who sadly took his own life at 23. Hoping to kick start a new year of music and a new beginning to the top.

Jordan O'Keefe is a singer/songwriter from Northern Ireland. He was initially catapulted to public attention during his time on Britain's Got Talent where his cover of One Direction's 'Little Things' amassed over 15 million hits on YouTube. He subsequently reached the final and went on to perform a duet of 'Give Me Love' with Ed Sheeran.

Songwriter
Musician
Singer
Producer
Corite is a fan funded marketing platform where artists and fans come together for a common goal. Find a campaign you like, make a contribution and get paid for one year when it's streamed, based on the size of your share. Backing a campaign means supporting dreams, independent artists and contributing to a more transparent and sustainable music industry. And remember music is a work of art, this isn't Wall Street.