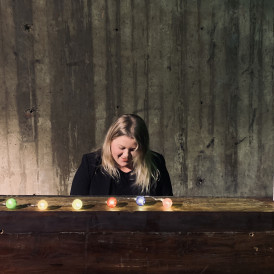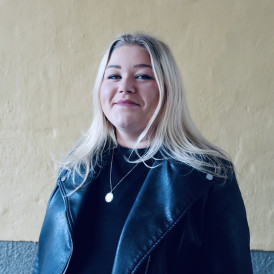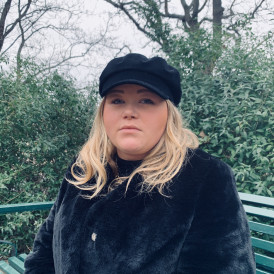 Dear friends, I would like to invite every single one of you to be a part of my journey. I'm so thankful for the support I've gotten so far and I wouldn't be where I am today if it wasn't for you listening and sharing my music. Together we've come this far and now's the time for new beginnings.

Now's the opportunity of becoming a co-owner of my new song BEFORE I'M BROKEN. As a shareholder you'll fund as much as you'd like into the campaign. You'll invest in not only this songs marketing but also in my future projects.

You'll set a mark in my musical journey as an artist forever. Together we can do this!
Do you believe like I do?

Money will be spent on:
Production
Photo
Ads
PR
About the music
I wrote this one a spring day when I was all gathered up in my own emotions about not knowing what I felt and not having the courage to tell that someone about it.

There are moments when we don't say how we feel, because of fear of what might come out of it. So we keep it to ourselves, and in that way we won't get broken, as a shield for self-protection. Then we move on, with buried emotions.

And I realized that's how I've always done.
That's the story of how this song came alive.

About Josefine Landelius
Swedish Singer-songwriter Josefine Landelius now shares her story with the world. The urge to speak out began in 2018 when she released her debut called "Home", but the stories goes way back. Inspired by everything that life has to offer such as people, nature and all of the moments that somehow affect you, Josefine delivers music in a memorable way with the approach of a powerful voice. The writing is her way of letting her emotions out, but in a more controlled package where the music can amplify the emotions.

The success "Who's to say" was released in 2019, co-written with singer-songwriter Shalisa Taylor. A song about the courage to dream, to feel hopeful about it and to chase it no matter what. The song got great support from Spotify and fans, today it's reached about 400 000 streams. In 2020 she released her debut-EP called "Breathe", a collection of her previously released songs as well as the new with the same title. "Breathe" is about having enough of feeling like you're not good enough. It's a strong power ballad and was one of the first songs she wrote. Josefine is now set to pursue her dreams and she's ready for a new chapter to begin

Songwriter
Singer
Corite is a fan funded marketing platform where artists and fans come together for a common goal. Find a campaign you like, make a contribution and get paid for one year when it's streamed, based on the size of your share. Backing a campaign means supporting dreams, independent artists and contributing to a more transparent and sustainable music industry. And remember music is a work of art, this isn't Wall Street.