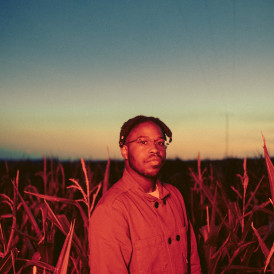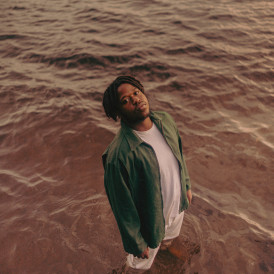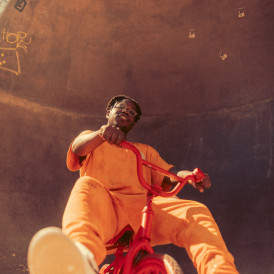 On the 25th of october Joshua J is launching his newest single called 'No Reply'.
Joshua J partnered up with Corite for the first time to fund the music video for 'No Reply' and to be able to gain reach by running advertisements.

Money will be spent on:
Video
Ads
About the music
No Reply is about making the decision to move on from a certain person because they aren't fulfilling your needs. You claim your space, count your blessings and move on to better times!

About Joshua J
Joshua J is a multi-talented independent artist hailing from the Netherlands.
With roots from West Africa, the Dutch-born Joshua J is known for his versatile approach and vibrant personality. The youngster kicked off his musical journey at an early age. He started taking classical piano lessons at only six years old. When he went on to high school he found out about DJing. He joined DJ classes and was mentored by one of the greatest turntablists from the Netherlands, 'Dj Sueside' who has an impressive track record. Throughout the 90s he deejayed for one of the most legendary hip-hop groups ever, the 'Wu Tan Clan'. Sueside took Joshua J under his wings and Joshua J started competing in several DJing competitions.

After he won the first prize in the biggest national DJ competition back in 2016, he got to play on the mainstages of the biggest festivals in his country. During his time as a DJ he learned how to use Logic Pro X, and from that premature sounding instrumental sketches and ideas grew to be his first EP "Flowers". The EP was released independently and ended up being on Apple Music's "Best of the week" in 20 countries. He was also supported by Spotify with placements in lists such as New Music Friday USA, Low-Key, and slow moment to name a few.

The successful release of "Flowers" was then followed by "Lock My Door", which reached 1 million streams on Spotify in no time. It got coverage by media such as articles in Noisey, Wonderland Magazine, and airtime on international radio. This was the release that was that kicked off his career.

Since then he has released another EP called "Forbidden Fruits", joined the tour of ODIE, up and coming Canadian artists. With almost one year since the release of his debut album, he was asked to open for Saba, Boyz II Men, Col3trane, and Thecolorgrey to name a few.

5 months after the release of his debut album Joshua J announced his first headline concert ever in Amsterdam. The Venue sold out and Joshua gave a very memorable debut show! Two months after he announced a second headline show at the 'Soho House Members Club' in Amsterdam. The journey of Joshua J is a special one.
This young adult breathes music. The passion and dedication he puts into his craft shine through everything from his lyrics to his artworks, and from his video's on to his live performances on stage.

Songwriter
Musician
Singer
Producer
Corite is a fan funded marketing platform where artists and fans come together for a common goal. Find a campaign you like, make a contribution and get paid for one year when it's streamed, based on the size of your share. Backing a campaign means supporting dreams, independent artists and contributing to a more transparent and sustainable music industry. And remember music is a work of art, this isn't Wall Street.