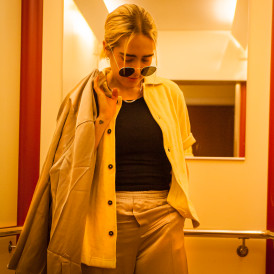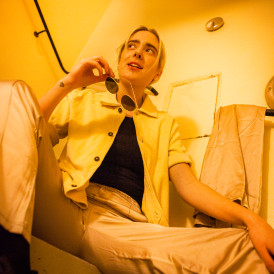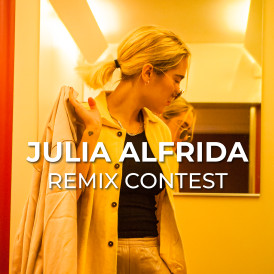 Still obsessed with "GIRLS GIRLS GIRLS"? This is your lucky day!

Julia Alfrida arranged a remix contest for her single "GIRLS GIRLS GIRLS". From over 500 we've now chosen the three lucky winners.

And the winners are...

1. (Khant Wai Remix)
2. (Mathic Remix)
3. (OYA & Jason Lee remix)

Congratulations!

All the 3 remixes will be official releases, and by backing this campaign you will get your share in each one!

About the music
GIRLS GIRLS GIRLS (Remix Contest)

Together with Corite, I challenged the SKIO Music Community to flip my lesbian anthem "GIRLS, GIRLS, GIRLS". The song is both fun and catchy, a lesbian statement and a perfect fit for all the dancefloors that has been empty for too long.

The 3 remixes will all be released full version shortly! So, make sure to get your share before it's too late!

About Julia Alfrida
26 year old Julia Alfrida is an artist from Stockholm, Sweden who we see have a lot coming her way in the future. Julia participated in the "Swedish Eurovision Song contest" Melodifestivalen in 2021 with her song "Rich". She explains that the song stands for inner-wealth, self-worth & diversity.

Her career kicked off as she released her first single "HER" summer 2019, which then led to her doing a guest appearance on Swedish national television to talk about the LGBTQIA+ message of the song. This then led to her performing live at Stockholm Pride, Copenhagen Pride among other great locations.

In February 2020 she released her debut EP "EPISODE23", with even more honest and raw material that hit us all close to home. Julia Alfrida about her music:

"Many of the songs I write reflect the dark and light sides of me growing up to become the person I am today. I believe growing up as an LGBTQIA+person & being highly sensitive has been a major reason for my mental health struggles. But it has also shown me many upsides like ability to feel, put things in perspective and express myself creatively for example. It has given me a rich emotional life and for that I'm grateful."

Songwriter
Singer
Corite is a fan funded marketing platform where artists and fans come together for a common goal. Find a campaign you like, make a contribution and get paid for one year when it's streamed, based on the size of your share. Backing a campaign means supporting dreams, independent artists and contributing to a more transparent and sustainable music industry. And remember music is a work of art, this isn't Wall Street.