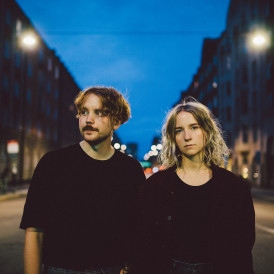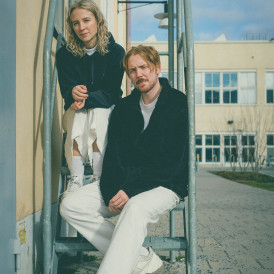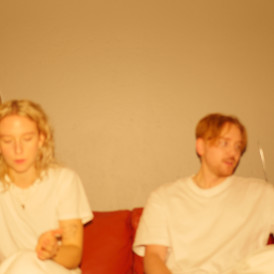 Efter att ha släppt låtarna Taxi och T-shirt är popbandet Julian som sjunger på svenska tillbaka med singeln Ingenting. Julian har valt att släppa musik via Corite för att nå ut till fler och med hjälp av de som lyssnar på musiken ge låten den extra boost den förtjänar. Med er hjälp är de övertygade om att de kan komma en bra bit på vägen och ta nästa kliv.

Detta är ett bra tillfälle att stödja Julian, men också att investera i artister och kanske också få utdelning för det!

Money will be spent on:
PR
About the music
Ingenting handlar om att ge sig in i något som man vet inte kommer funka. Man kan inte låta bli, för det känns bra för stunden. Men innerst inne vet man att man inte känner någonting alls.

About Julian
I en dåligt isolerad replokal på en av Stockholms sämre musikskolor lärde Elin Vallin och Anton Avernäs känna varandra. Det tog inte lång tid innan de blev goda vänner och började skriva musik ihop, men det tog längre tid innan de spelade in den.
Popduon Julian kännetecknas av deras intima sound, känslofyllda texter, unika närvaro och oförmåga att komma till skott.
Med influenser som Amazon, Thomas Stenström, highasakite och Hanna Järver skriver de om sånt som gör ont inlindat i poppiga slingor. De skriver om heartbreak, taxiresor i regnet, vänskap och om att hoppas när man inte borde.

Corite is a fan funded marketing platform where artists and fans come together for a common goal. Find a campaign you like, make a contribution and get paid for one year when it's streamed, based on the size of your share. Backing a campaign means supporting dreams, independent artists and contributing to a more transparent and sustainable music industry. And remember music is a work of art, this isn't Wall Street.