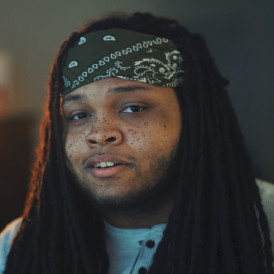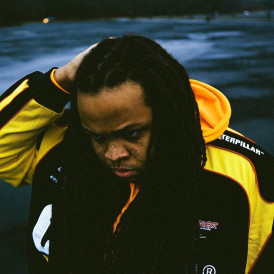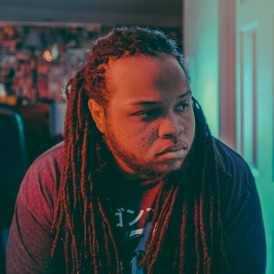 I want to invite you guys to be a part of my next release. The money will be spent on production, video-making and ads to push this song as much as possible. I would be so glad if you wanted to join me on this journey and share the success together with me.

Money will be spent on:
Production
Video
Ads
About the music
This song is the sequel of Kid Travis' original, "Moonlit Creek". The upcoming release "Moonlit Creek Two" talks the feelings of wanting to be with someone but they ultimately cannot be together, because of the past history they both shared.

About Kid Travis
With solid melodic punk/trap undertones, Kid Travis is an American up and coming rapper and RnB artist who sings a wide variety of styles of music. He is putting his music out there because he "believes that there's something that we all relate to in my messages." He is now becoming something of a YouTube sensation thanks to his covers of popular tracks by everyone from Post Malone to Frank Sinatra.

The covers have been recognized by prominent artists such as Post Malone, Bryson Tiller, Rich Brian, and Dominic Fike. Kid Travis is not subject to one genre, music is his passion. Kid Travis is a multi talented singer, songwriter, instrumentalist and producer who has gifts to share with the world.

In an interview with Kerwin Frost, superstar Post Malone congratulated Kid Travis for his mashup video "The Evolution of Post Malone" — saying "Kid is a gangster".

"This dude, the Kid Travis, he's a gangster… He has such a voice and he did a whole mashup and sh*t and I'm like, 'This sounds awesome.' He kind of R&B-ed it. It's really cool. I like watching covers because people are so much better than me." – Post commented.

Kid Travis YouTube (+450k subscribers) is growing rapidly, as well as his Spotify where he has more than 45 million streams on his songs.

Songwriter
Musician
Singer
Producer
Corite is a fan funded marketing platform where artists and fans come together for a common goal. Find a campaign you like, make a contribution and get paid for one year when it's streamed, based on the size of your share. Backing a campaign means supporting dreams, independent artists and contributing to a more transparent and sustainable music industry. And remember music is a work of art, this isn't Wall Street.