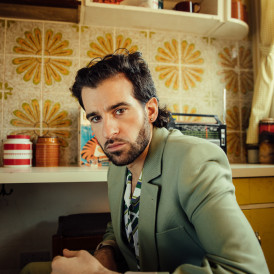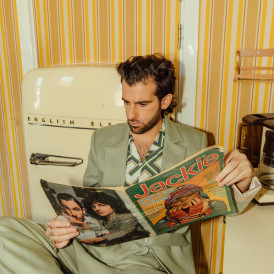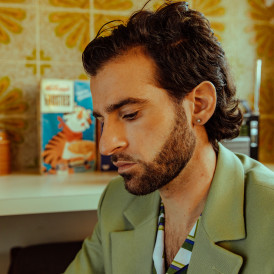 Following a timely fan video in 2020 for Feel These Heavy Times we were thinking of new ways to directly involve fans for the next campaign, which is when we found Corite!

KC fans are like no other and to become a part of this journey by investing in the music is ground breaking. The marketing and success of the record will become a shared vision in spreading the message, sharing the story and making something happen together.

The fans have always been super important to me and as many of them already know touring and playing shows is my love and passion.

If there are no crowds there would be no music and this will bring us closer to telling the story together right from the beginning.

Enjoy the music,
KC x

Money will be spent on:
Design
Ads
About the music
This song started off with a riff. I wanted it to be quite dynamic and show different sides of 'Animal' energy. We recorded at Eastcote in London with real instruments and the groove felt great.

I wondered whether animals dream and what they see and how conscious they are of their emotions and instincts. I love the way that animals communicate and how the different sounds of their language can be music to us.

I'm really happy with how the track is sounding, it's evolved quite a bit since the original demo but I love it.

About King Charles
King Charles is an International award winning song writer and multi-instrumentalist from London.

He's an artist of extreme versatility, constantly evolving and developing. You can hear this clearly across his extensive catalogue and studio albums.

A Dylan obsessive and romanticist which is reflected in his song writing.

Songwriter
Musician
Singer
Producer
Corite is a fan funded marketing platform where artists and fans come together for a common goal. Find a campaign you like, make a contribution and get paid for one year when it's streamed, based on the size of your share. Backing a campaign means supporting dreams, independent artists and contributing to a more transparent and sustainable music industry. And remember music is a work of art, this isn't Wall Street.