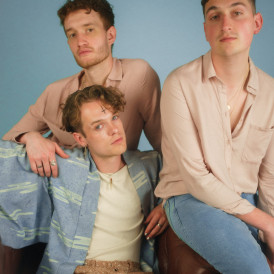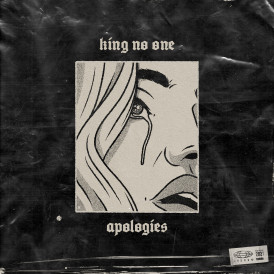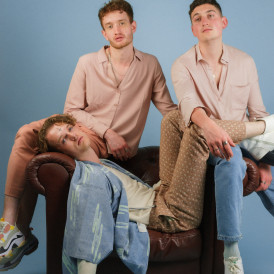 We are King No-One, D.I.Y champions of the UK. Thousands of you have been front and centre at our sold out tours. You have chanted our name at record breaking festival appearances from every corner of the UK. And together we charted our debut EP and became the UK's biggest selling independent guitar band. We have battled the industry to cement our position and stand shoulder to shoulder with the Major label artists who appear on festival line ups and tours amongst us. This is something we're inexpressibly proud of.

On July 7th we're releasing our latest record 'Apologies', and after the successes of our previous release 'Obsolete' which has rapidly become our highest streaming new release, we would like to offer fans and backers alike the unique opportunity to become a part of our the song release, a part of the business and a part of our journey together. We are offering you the opportunity to invest in Apologies and earn a return from the song's streams across each platform, such as Spotify, Apple Music and Deezer. Should we succeed together, you will see a 1.7x return on your investment and we will have our biggest release yet.

Money will be spent on:
Photo
Video
Ads
PR
About the music
Apologies is about the shackles that strong feelings can give you. You are bound to love and you are helpless in controlling the feelings involved. Sometimes it's easier to not love, and be free.

The emotion and honesty in the vocals however, prove that to love and to feel is far greater than the supposed freedom of not loving.

About King No-One
Dynamic alt-pop trio King No-One have taken the live scene by storm. Originally hailing from York, the band built up their live reputation with one blistering sold out show after another across the nations favourite small venues. After being received strongly in Manchester they decided to move into the heart of the city, and soon after, exploded as one of the biggest live emerging guitar bands in the country.

Impressively the band sell out venues reserved for major label, radio 1 play-listed album artists - selling in excess of 8,000 tickets over two UK tours, every year. Their biggest show being their headline at O2 Ritz in Manchester.

The band go from strength to strength from sold out UK tours, BBC Radio 1 stage appearances at Reading and Leeds, main stage performances, drawing thousands of fans, to the likes of Truck and Y-Not festival, TRNSMT and Tramlines. With huge turn out appearances at Dot to Dot Festival (O2 Ritz, Bristol Academy and Rock City). The band charted their debut EP in March 2019 and reached #2 on the Indie breakers chart and #21 on the Indie Chart following playlist additions on Spotify and Apple Music including 'New Music Friday', 'The Indie List' and 'Best New Bands' and have since appeared with a virtual performance at Radio 1's Big Weekend

Since the beginning of 2021, King No-One have burst out of the blocks with two fresh new records including newest single 'Obsolete' which has become the bands highest streamed new release.

Through pure grit, talent and drive King No-One epitomise the modern go-getting DIY culture - conquering the hearts and minds of a huge fanbase with constant touring, massive singles and an ethos of equality. This was characterised in the single 'Antichrist' which declares that regardless of our colour, gender, sexuality or our financial status; we are all born equal.

Songwriter
Musician
Singer
Producer
Corite is a fan funded marketing platform where artists and fans come together for a common goal. Find a fan campaign you like, make a contribution and get paid for one year when it's streamed, based on the size of your share. Backing a fan campaign means supporting dreams, independent artists and contributing to a more transparent and sustainable music industry. And remember music is a work of art, this isn't Wall Street.