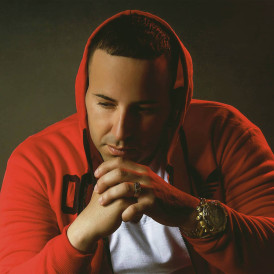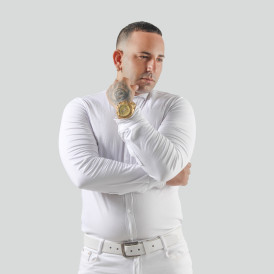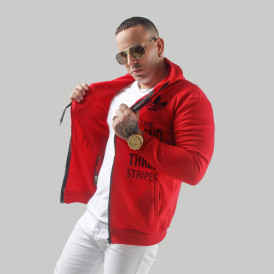 Hi everyone here! This is my first campaign in Corite and I have decided to do it with a song that is currently one of my favorites among all the ones that I will be releasing for the rest of the year, but believe me, you will love them all. The objective of this campaign is that all the people who have accompanied me during my 4 years of career have the possibility of being part of it through Corite and this excellent way of making fans, friends and artists unite and among all making music break unimaginable barriers. So I count on the support of all this beautiful community to make "50 Sombras De Grey - Remix" a great success.

Money will be spent on:
Production
Photo
Video
Design
Ads
PR
Influencers
About the music
"50 Sombras De Grey - Remix" is a song that was planned since 2021 after the great acceptance of the original version. But it is not until 2022 that it materializes after meeting "La 24seven" producer who made this remix something completely explosive with his incredible musical work combining Latin rhythms with R&B and Hip Hop bases. Also the inclusion of Hector El Troyano to the theme gives it a completely different touch with his particular style of rapping which makes a difference in the Cuban urban genre. In general, both I and the entire team that participated in this song are completely convinced that this song will mark a before and after in my musical career.

About Landy RA X La 24seven
Landy Ruiz Águila was born on April 22, 1991 in the city of Santa Clara, Villa Clara, Cuba. From a very young age he started in music through the house of culture, but it was not until he finished his military service that he decided to take his first steps as an amateur singer. Some time later he became a singer for the KaribeMusic group, thus integrating himself into the professional world. A year and a half later he decides to resume his career as a soloist and creates his first project under the name Patron de la Bachata. After releasing his first album, the urban genre began to gain strength in Cuba. So he gives his career a 180 degree turn by taking the name of LandyRA and joining the reggaeton group La Distinción in which he was until its disintegration in 2016. After the separation of the group he begins with his solo career and Arrived in 2018, he released his first album entitled ¨Bajarte La Luna¨ which was widely accepted by the public, exceeding one million global reproductions, highlighting the songs "Olvida El Pasado" and "De Un Padre Para Sus Hijos" the latter dedicated especially to His 2 children, although he touched the hearts of thousands of Latinos who show their love every day by using this song in their videos on Tik TOK, Like and other social platforms. Since 2019 he has been releasing singles, several of which have been successful within Cuba and others such as "Atrevete", "Inolvidable" and "50 Sombras De Grey" have once again conquered the hearts of the Latin community that follows him. He is currently working hard on what will be his album "Evolucion" which does not yet have a release date.

Songwriter
Singer
Corite is a fan funded marketing platform where artists and fans come together for a common goal. Find a fan campaign you like, make a contribution and get paid for one year when it's streamed, based on the size of your share. Backing a fan campaign means supporting dreams, independent artists and contributing to a more transparent and sustainable music industry. And remember music is a work of art, this isn't Wall Street.