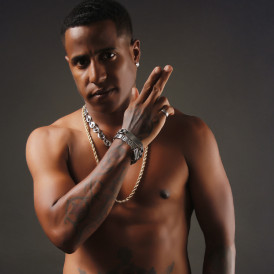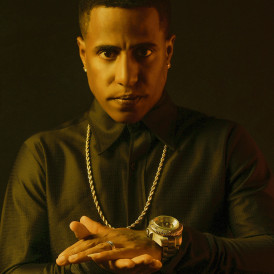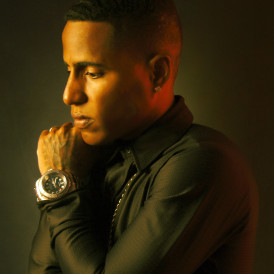 Hello Corite family, this is my first campaign and I want to do it with "You'll Get Stronger" an EP of 6 songs:
1- In My Heart feat. Anny (Pop Version)
2- Angela feat. Miss Seline
3- Who We Are
4- You'll Get Stronger
5- I Would Like feat. Maria
6- So Much Anger
As you saw previously, three songs performed by me and three in collaboration with great Cuban women and artists. All produced by my great friend Gabriele Scalini with whom I worked on "Hermosa e Imposible" one of my most successful songs in Cuba and digital stores in different parts of Latin America. The objective of this campaign is to enter the world of web 3 and thus be able to give this beautiful community and all those who support my music the opportunity to be part of it.
I just ask you to remember that all your support will be greatly appreciated and if we all join together and share the music on our social networks and with our friends we can make "You'll Get Stronger" an EP listened to by thousands and thousands of people in this world. A big hug to all and let's make this possible.

Money will be spent on:
Production
Photo
Video
Design
Ads
PR
About the music
"You'll Get Stronger" is a 6-song EP where different musical styles are combined such as R&B, Pop, Rap, EDM, making it have an exquisite variety for the listener. They are songs that all narrate a story with which you can feel identified, since the lyrics range from suffering due to betrayal, the need to be strong, to anger. Thus achieving a very varied mixture of feelings that you can enjoy while you listen to it.

About Lavastida MC, Gabriele Scalini
My beginnings as an artist date back to 1998 as an amateur singer of the Cultural House "Juan Marinello". With my first project called CBR (Crazy Boys of Rap) dancing and singing Hip Hop. On February 12, 1999, I founded the group "Poder Infinito Squad", with which I performed at various Provincial and National Festivals, obtaining awards in Recognition of our lyrics and good diction. My main school was the "Havana Hip Hop Festival" of which I was a participant from 1999 to 2003, there I had as teachers Alexei (This guy) "Obsesión"; Osmel "Anonymous Council"; Iraq "Doble Filo" and Alexander "Gente de Zona", among others who taught me the meaning of being an MC (Master of Ceremonies) and what it is to embrace the Hip Hop culture as a way of life. In 2002 the "Hermanos Saíz Association" of Villa Clara welcomed my Project among its ranks and with their support we performed several concerts with good public acceptance. Over the years I expanded my musical spectrum, becoming a versatile Rapper, cultivating genres such as: R&B, Dance Hall, Reggae, Kisomba, Reggaetón, Bachata, House Music and of course Hip Hop, always merging with Cuban music. To date, I keep making music that is in the youth's preference, since this is the main sector of the public for which I work and for which the messages of my songs are directed, I have composed most of the songs that I interpret and I have more than 100 songs, many of these unpublished waiting to see the light and to conquer my audience.

Gabriele Scanili is an Italian producer with more than 30 years in the industry. Since 2015 he has been working on Latin urban music mainly exclusively with Cuban artists. To date he has participated in more than 500 productions and has a catalog of 9 albums produced by him in collaboration with Italian and Cuban singers.

Songwriter
Singer
Dancer
Producer
Corite is a fan funded marketing platform where artists and fans come together for a common goal. Find a fan campaign you like, make a contribution and get paid for one year when it's streamed, based on the size of your share. Backing a fan campaign means supporting dreams, independent artists and contributing to a more transparent and sustainable music industry. And remember music is a work of art, this isn't Wall Street.