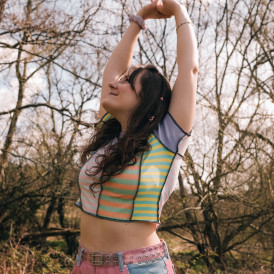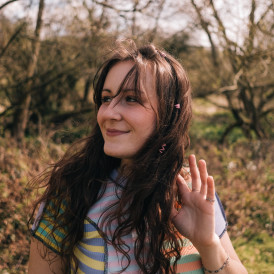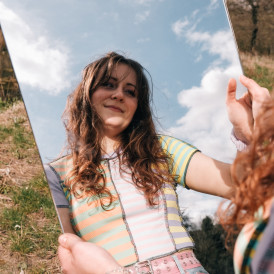 Hi, I'm Lea G! I will use the raised funds to pay for PR on the track. That includes press, social media marketing and radioplay.

Hope you like it!

Money will be spent on:
PR
About the music
Midyouth Crisis is a song about growing up and the weird feeling you get, when you are asked what you want you want to do with the rest of your life. About the battle between what you think your parents want you to do, your inner child who just wants to be free and pursuing your dreams. It´s about the feeling of uncertainty but also the exciting period of time where the world is your oyster :-)

About Lea G
Born and raised in the Austrian mountains, Lea first fell in love with music aged 6 singing in her school choir. Spending a year in England at 16 as an exchange student cemented her love for music and made her discover a passion for performing and co-writing.
She later released her debut single "Tired of Your Talking" which got her noumerus major radio plays in her home country as well as a position on the top 40 of the Austrian iTunes charts.

Her follow-up track "Future", a song about the student climate movement "Fridays for Future", gained great momentum which resulted in her performing in front of 30 thousand people at a climate march in Vienna as well as many more performances around Europe as part of the climate movement marches.

In August 2019, Lea moved to London to pursue music full time and attend a course in Songwriting & A&R at The Notting Hill Academy of Music. Since then the 20 year old has played over 30 shows in venues across the city.
She has built her career collaborating with a number of successful writers and producers, including up-and-coming pop producer Brookfield, polish hit writer Zoe Z and Seven Six Zero signed pop artist Eden Hunter.

Lea G´s songs are best characterised by their bold, yet relatable messages conveyed through catchy hooks and nostalgic melodies with influences ranging from Ed Sheeran and Sigrid to Florence and the Machine.
Lea continues to grow her catalogue and collaborate with new upcoming artists and writers.
In 2021 Lea G will be releasing her debut EP YOU(TH) featuring 4 songs talking about growing up, moving to the UK and falling in love.

Songwriter
Musician
Singer
Producer
Corite is a fan funded marketing platform where artists and fans come together for a common goal. Find a campaign you like, make a contribution and get paid for one year when it's streamed, based on the size of your share. Backing a campaign means supporting dreams, independent artists and contributing to a more transparent and sustainable music industry. And remember music is a work of art, this isn't Wall Street.