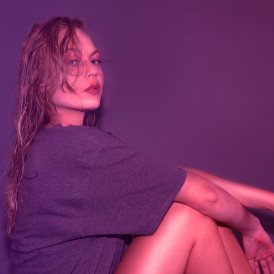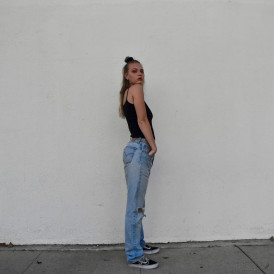 Hi, I'm LILIA! I'm releasing this song together with you, and the money I'm raising I will use to create more content to my fans such as art work, photos and videos. Some I will also use for marketing to get my music out to whomever might want to have a listen so we can grow together.

Hope you like it!

Money will be spent on:
Photo
Design
Ads
About the music
With this song I wanted to capture the perplexed feeling of losing someone. Sometimes it might be for the better, but you're still left with a feeling that nothing is quit the same and the world will always be a little different.

I was doing a production assignment when I started to sing the melody and words to the first phrase in the song and from that phrase the whole song took shape.

I want people to listen to this song when they feel alone and sad and I want them to know that they're not alone and that I and many others knows what they're going through <3

About LILIA
LILIA started writing music more seriously only about two years ago and she straight away had the opportunity to work with Trainspotters from the collective Random Bastards in 2018 and last spring, she wrote "Katedral" with GAMMAL that made it to the top of New Music Friday, Sweden. Last year she wrote "Toxic Love" with Penthox & Ben Potts that has over 70k views on YouTube. But this is the first time we see her on her own with the song "lose you".

Songwriter
Singer
Producer
Corite is a fan funded marketing platform where artists and fans come together for a common goal. Find a campaign you like, make a contribution and get paid for one year when it's streamed, based on the size of your share. Backing a campaign means supporting dreams, independent artists and contributing to a more transparent and sustainable music industry. And remember music is a work of art, this isn't Wall Street.