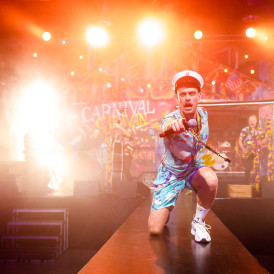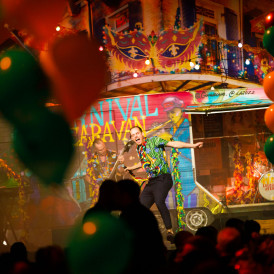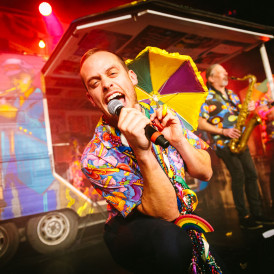 Är du vår 10:e bandmedlem? <3

Vi bjuder in DIG att dela på 50% av intäkterna från vår kommande singel "Love Train" (release 3/4) via plattformen Corite. Att "alla får vara med" har varit ett återkommande mantra för oss är det nog få som missat och det här är vårt sätt att bjuda in våra följare ombord på vårt glädjetåg och göra den här resan tillsammans. Uppåt, framåt!

Du som investerar i låten får även en inbjudan till en intim releasefest i centrala Stockholm som äger rum 2/4!

Choo, choo - All aboard the Love Train!

Money will be spent on:
PR
About the music
"Love Train" är en retrodoftande soulkaramell som handlar om att kärlek är den enda vägen och att tvivlare endast kastar mer kol i elden.

About Louisiana Avenue
Louisiana Avenue är den budskapsdrivna glädjeorkestern som bjuder på festivalstämning och karnevalsyra! Oavsett väder, tidpunkt och plats lyckas bandet med konststycket att transportera sin publik till Mardi Gras-karnevalen i New Orleans. Det är mer regel än undantag att kvällen slutar med att publiken krokar upp i ett karnevalståg.

De frälser sin publik vart de än drar fram. Bandets karismatiske frontman Pär Stenhammar fullkomligt strålar när han leder sitt åttamannaband och sprider kärlek och galenskap, via såväl mikrofon som megafon. Det är tydligt att gruppen vill överföra den inkluderande stämning som finns i festernas New Orleans till svenska förhållanden.

"Nu kör vi. Alla får va med!"

Songwriter
Musician
Singer
Corite is a fan funded marketing platform where artists and fans come together for a common goal. Find a campaign you like, make a contribution and get paid for one year when it's streamed, based on the size of your share. Backing a campaign means supporting dreams, independent artists and contributing to a more transparent and sustainable music industry. And remember music is a work of art, this isn't Wall Street.