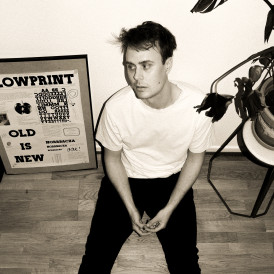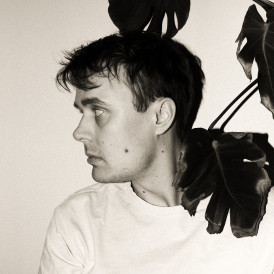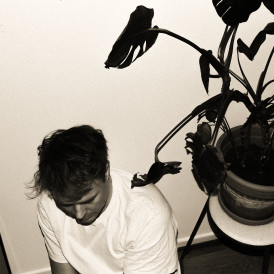 Alla streamingintäkter för den här låten delar jag nu till 100 procent med dig som gillar min musik och vill stötta det jag gör. Jag kände att jag ville göra något extra med det här släppet - och med Corite är det möjligt.

Målet med den här kampanjen få fler att upptäcka min musik. Du som väljer att investera i kampanjen gör det möjligt för mig att göra PR för låten "Låt mitt hjärta slå" vilket är otroligt viktigt idag - med tanke på att det släpps miljoner låtar på Spotify varje dag.

Är väldigt peppad på första samarbetet med Corite och er som gillar musiken. Nu hoppas jag att ni vill göra det här tillsammans med mig!

Money will be spent on:
PR
About the music
"Låt mitt hjärta slå" är fyra minuter av nostalgi. Ett hopkok av minnen från tonåren, när allt var på liv och död och man kände att man var levande till 100 procent. En känsla man både kan längta tillbaka till samtidigt som man är glad att den tiden är över, det är ju rätt utmattande att känna så mycket hela tiden.

About Lukas Lind
Lukas Lind spelade tidigare i bandet Wrestling With Angels som släppte sin debutskiva "Letters" 2011, på Cosmos Music Group. Den första låten under eget namn var "Takykardi" som han släppte 2015 på indielabeln Sommarhjärta. Han har jobbat ihop med producenter som Joakim Buddee, Mikael Mattisson och Jonatan Järpehag.

GAFFA, Festivalrykten och Radar Magazine har haft premiär för hans låtar. När Lukas 2015 släppte "Världen i mitt glas" skrev Festivalrykten att "det är dags att fler upptäcker en hittills löjligt undanskymd Lukas Lind – två låtar in verkar han i princip redo att släppa ett av de nästa stora svenska popalbumen."

När Lukas under 2017 släppte låten Dynasti blev det Östgötahitten i P4 Östergötland.

Lukas egenproducerade låt "Lova mig att aldrig bli en cover" som släpptes tidigt 2020 valdes in på New Music Friday Sweden.

Länkar:

http://festivalrykten.se/premiar-lukas-lind-varlden-i-mitt-glas/
https://sverigesradio.se/sida/artikel.aspx?programid=160&artikel=6652538
http://festivalrykten.se/premiar-lukas-lind-slowmotion/
http://radarcollective.com/music/radar-premieres-lukas-lind/
https://sverigesradio.se/sida/artikel.aspx?programid=2842&artikel=6380430
https://popmuzik.se/2017/03/lukas-lind-dynasti/

Songwriter
Musician
Singer
Producer
Corite is a fan funded marketing platform where artists and fans come together for a common goal. Find a campaign you like, make a contribution and get paid for one year when it's streamed, based on the size of your share. Backing a campaign means supporting dreams, independent artists and contributing to a more transparent and sustainable music industry. And remember music is a work of art, this isn't Wall Street.