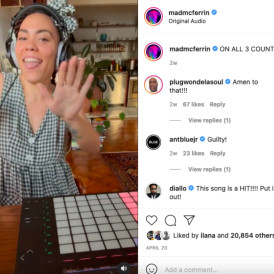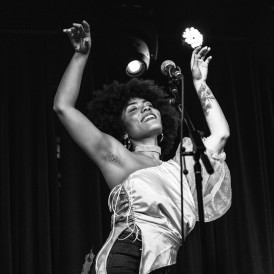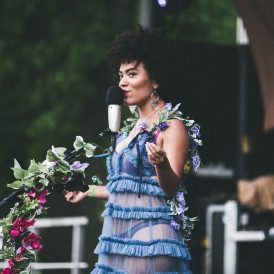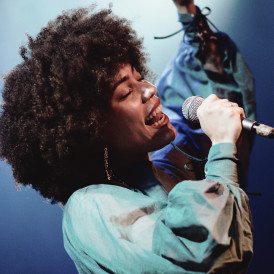 Within in 10 minutes of hearing the monumental verdict in the case for the murder of George Floyd "GUILTY" was born.

With this campaign I want to help raise money to bring joy + justice to communities impacted by police brutality. All proceeds, including Corites normal fee of 5%, will support the MAD LOVE Fund's activities and events designed in collaboration with local community orgs fighting for much needed changes in policing across America.

Money will be spent on:
MAD LOVE Fund
About the music
"GUILTY" was my genuine reaction of joy mixed with relief expressed the best way I know how to--a beautiful blend of multi-layered harmonies. This time, it felt right to pair my vocals with a pulsing house beat that matched the anthem playing in my mind. It clearly struck a chord with the rest of y'all music and justice lovers world-wide.

I never anticipated the overwhelmingly positive response to the track! After the 1 minute snippet went viral (2M+ impressions on social media 😳 in less than 48hrs), I had to give y'all more.

The "GUILTY-Extended Mix" features some of my favorite production I've done to date. I hope y'all enjoy it as much as I do.

About Madison McFerrin
Madison McFerrin is an independent singer-songwriter, producer based in Brooklyn, NY. Her critically acclaimed a cappella EP series, Finding Foundations, led Questlove to dub her sound "soul-appella." After garnering praise as a Pitchfork Rising Artist and making her debut at SXSW, she mesmerized crowds on her debut US and European tours with her powerful one-woman show. Her performance led legendary KCRW DJ Anne Litt to remark, "there's some sort of joy and beauty in the way that she performs that really drew me in all that much more." Madison's You + I EP expanded upon her a cappella sound by pairing her timeless voice with modern production by her brother, Taylor McFerrin. The combination proved effective. The COLORS debut of the lead single "TRY" has racked up over 1M views. And since it's release in December of 2019, You + I has continued to impress listeners with The FADER noting how Madison's "warm harmonies feel effortless" and AFROPUNK highlighting how "lush production and instrumentation accompany her angelic voice." Despite COVID-19's cancellation of her return to SXSW, Madison has continued to create during quarantine. Via Bandcamp she has released timely new music such as "Stay TF Inside," which was featured on VICE News - Receiver, and debuted her first foray into beatmaking with the We'll Be Okay Beatpack. Most recently, her newfound production skills were showcased on her viral track, "GUILTY," which perfectly captured the mood of joy and relief following the historic verdict in the trial for the murder of George Floyd.

Songwriter
Musician
Singer
Producer
Corite is a fan funded marketing platform where artists and fans come together for a common goal. Find a campaign you like, make a contribution and get paid for one year when it's streamed, based on the size of your share. Backing a campaign means supporting dreams, independent artists and contributing to a more transparent and sustainable music industry. And remember music is a work of art, this isn't Wall Street.