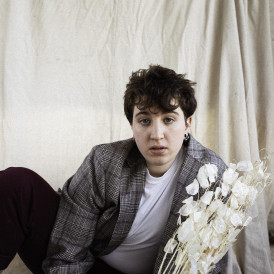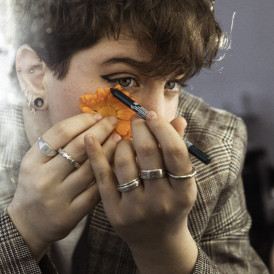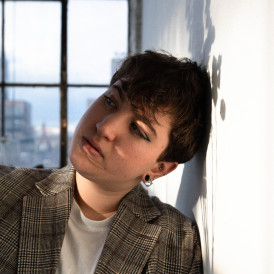 For campaign funds, I am planning to invest into playlist pitching as well as advertisements that will direct people to my streaming + social pages. Otherwise, I do most of my marketing work in house. I do my own PR and design as well as photos, so due to that I'm able to invest more into the releases themselves.

Money will be spent on:
Ads
playlist pitching
About the music
"wash" is a track about growth and a change in perspective. As time has gone on and I've healed and worked through my personal struggles, i've realized that everything really does change with time, and that although healing isn't linear, it is possible. "it all comes out in the wash, if you let it" is my way of speaking to that experience.
In production, I really wanted this track to embody a cinematic effect. Including a washing machine, tapping on a bathtub, waves crashing, and more; this track was made with the idea of feeling like you're present in the experience of what it is about in mind.

About Mae Krell
Hi, I'm Mae Krell. I'm from New York City. I sing and write songs. I play guitar, piano, ukulele, and own a banjo (that I don't play, yet).

I wrote and recorded some songs when I was sixteen, put two of them out, then got sent away to figure myself out.

I took a break from making music. I came back a year later, and Monsters had over 200,000 streams.

I put out the rest of the Anabasis EP I wrote as a teen. I toured the country.

I took another break, and wrote new music.

Now I'm stronger, healthier, and ready to share it all.

garden was the first song, about change and growth through time, "home" was second, about what it felt like to come home when home felt foreign, and "wash" is coming soon.
I hope you like them ❤️

Songwriter
Musician
Singer
Corite is a fan funded marketing platform where artists and fans come together for a common goal. Find a campaign you like, make a contribution and get paid for one year when it's streamed, based on the size of your share. Backing a campaign means supporting dreams, independent artists and contributing to a more transparent and sustainable music industry. And remember music is a work of art, this isn't Wall Street.