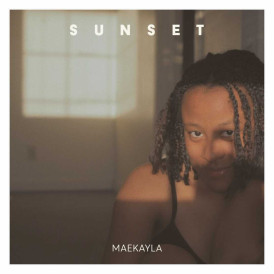 I am raising funds to release a track titled 'Sunset.'
It's a fun song I wrote and I'm really proud of it, I want to be able to share it with those who will listen! I would like to be able to have this song produced so that it can sound the way I've dreamt it to sound.

Money will be spent on:
Production
Ads
About the music
I wrote this song a few months ago, it's about someone I met and these are the feelings I felt in the beginning of our relationship. While these feelings are very real and true and deep, I wanted to express them in a lighthearted way.

About maekayla
I am a singer/songwriter based in California.
I've been writing since I was small and it is one of my greatest passions. I hope that one day I can dive into making music across multiples genres, I don't want to be confined to one sound.
I'm inspired by artists like Maggie Rogers, Arlo Parks, Phoebe Bridgers, and Miley Cyrus.

Songwriter
Singer
Corite is a fan funded marketing platform where artists and fans come together for a common goal. Find a campaign you like, make a contribution and get paid for one year when it's streamed, based on the size of your share. Backing a campaign means supporting dreams, independent artists and contributing to a more transparent and sustainable music industry. And remember music is a work of art, this isn't Wall Street.