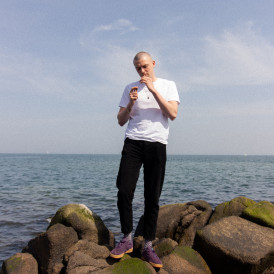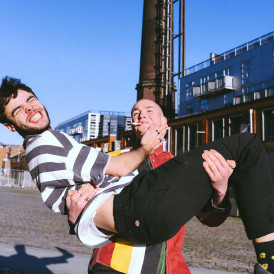 The campaign goal is to raise money to produce a limited edition gatefold vinyl record. As a special, all backers that invest more than 50€ will get a signed vinyl copy!

Money will be spent on:
Production
Photo
Design
About the music
"Glory daze" is my lyrical representation of night life and gaff parties as a youth growing up in Dublin. The essence of bliss and ecstasy creates the night but that lingering feeling of angst overshadows you. It talks about the positive, negatives and overall experiences I have went through which then is mirrored in Nealo's verse as he talks about his experiences at his age and in his generation. It gives my interpretation of the magical Dublin nightlife whilst also saying nothing good lasts forever hence "glory daze"

"Glory Daze" is the last single from Malakis Cocoon project.

Cocoon is an attempt to connect. To reach out. To run towards the exciting and the strange amidst the uncertainty, and to embrace it. Community is everything. Communication and care has never been more vital. Above all the cocoon project is about giving something fun, something to brighten your day and make isolation that little bit easier. We hope you enjoy "Glory Daze", we hope you enjoy the art. We hope you enjoy cocoon.

stay safe

About Malaki
Since the release of his first track "Call Us By Our Names" in January 2019, Dublin native Malaki has been carving out his place in Irish Hip-Hop ever since. The 20 year old rapper had an extremely busy 2019, developing his live show in venues across the country such as Whelan's and The Sugar Club, as well as at multiple festivals over the summer including Forbidden Fruit and Beatyard. Experimenting with a variety of hip-hop styles, including poetry and spoken-word, Malaki displays an acute ability to craft witty, tongue-in-cheek lyrics with songs like 'From Grace' and 'Spreadsheets and Love Notes' and balances such efforts with more introspective, socially invested tracks such as 'Paper Prophecies' and 'J.A.C.K.' His debut E.P. 'Butterfly Boy' (released on 14th December) explored themes of family, heartbreak, frustration and quickly garnered great momentum and a strong foundation of dedicated fans.

Songwriter
Musician
Rapper
Corite is a fan funded marketing platform where artists and fans come together for a common goal. Find a campaign you like, make a contribution and get paid for one year when it's streamed, based on the size of your share. Backing a campaign means supporting dreams, independent artists and contributing to a more transparent and sustainable music industry. And remember music is a work of art, this isn't Wall Street.