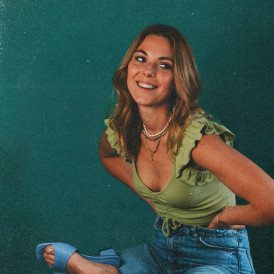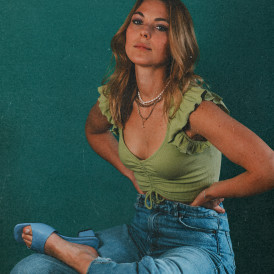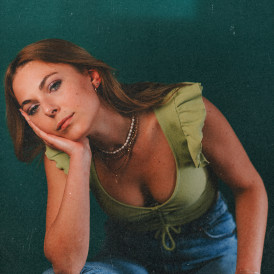 Hellooo,

I'm excited for my first campaign with Corite for my upcoming song "Nothing At All". I'm originally from Vienna, Austria but wrote the song, when I was living in LA. It is going to be the 2nd song that comes out off my upcoming EP Heart Games. To be able to support my music with a video and other visuals to share with you I'm raising money. Half of the funds will be donated to the Malala Fund, which advocates for girls' education.

Thanks for being part of the journey and hope to connect with you on social media!

<3
Marie

Money will be spent on:
Video
Ads
PR
About the music
"Nothing At All" is about what 'selling out' would feel like. There are so many things people tell you to do to be successful and you have to decide how much you're willing to compromise your art. Being an artist is hard and "Nothing At All" is about those mixed emotions of doing what is true to you.

About Marie Lang
Marie Lang is an LA-based musician blending electrified soul and vulnerable lyricism. Call it dream pop, call it R&B, call it neo-soul. With silky smooth vocals, the songstress mixes honesty with sensuality over bopping backdrops.

When it comes to inspirations, growing up in Austria in the 90s and embracing an eclectic mix of Billie Holiday, Norah Jones and Destiny's Child (while currently inspired by Snoh Aalegra, H.E.R. and Donna Missal), Marie Lang has always been drawn to strong female leads.

After the successful release of Marie Lang's soul-soothing debut EP, BODY, in December of 2019, Marie returned in 2021 with her new single, "Cut U Off" from her upcoming HEART GAMES EP, soon to be followed by the projects second single "Nothing At All". Her stripped-down cover of Syvlan Esso's "Slack Jaw" was featured on Spotify's Fresh Folk playlist in collaboration with Josh Jacobson and Kyle McEvoy. With HEART GAMES in the final stages of production, Marie is ready to share it with the world.

Songwriter
Musician
Singer
Corite is a fan funded marketing platform where artists and fans come together for a common goal. Find a campaign you like, make a contribution and get paid for one year when it's streamed, based on the size of your share. Backing a campaign means supporting dreams, independent artists and contributing to a more transparent and sustainable music industry. And remember music is a work of art, this isn't Wall Street.