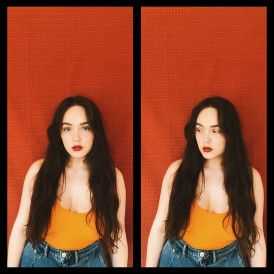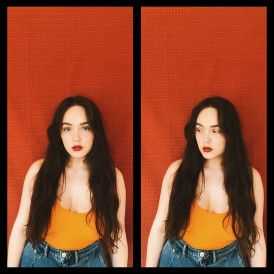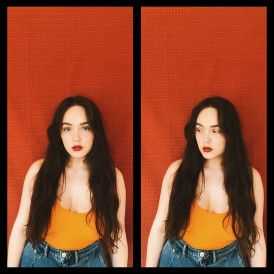 Since the release of my single "Rinse & Repeat" made w/ Corite and all you backers I've noticed that new people from all over the world found my music. So I figured - Let's do it again! <3 Backing my this campaign will make it possible for me to invest in PR for my song - which is literally everything these days. And if you chose to invest in the song I'll invite you all to be a part of the music video (!) as well as to an intimate releaseparty in Stockholm.

XoXo

Money will be spent on:
PR
About the music
Falling in love w/ your best friend can really suck </3 At least it did for me. This is my story on how the fear of losing someone actually made me lose him.

XoXo

About Maydar
In an overly-saturated music world, Maydar sticks out in a rather unique and powerful way. With over 1 million Spotify streams to her name, she has proven to be an independent female powerhouse: writing, producing, mixing and releasing her own music.

Maydar, real name Alexandra Shanahan, has dropped a number of singles and one EP that gained the attention of Swedish National radio and several music critics. Her singles "TAXI" and "Sweet Talk" have been on rotation on some of the biggest radio channels in Sweden and her music has to this day accumulated over 1 000 000 plays on Spotify. Her song "TAXI" was also mentioned as one of the 50 best songs of 2018 by Swedish radio channel "P3" and was acclaimed by BBC Radio 1Xtra host Jamz Supernova.

Said About Maydar:

"The latest EP reflects a more mature songwriting style and is laced with a good mix of strong melodies and intense lyrics blended with soft intimate vocals that deliver exciting music you wouldn't want to skip"
- 1883 Magazine

"Maydars songs transcendens genres and shift in style. They remind me of everything from FKA Twigs to Billie Eilish. Despite that she has created a very distinct sound. What brings the songs together is the seductive atmosphere and complex lyrics. She combines a rather angel-like voice with violent images" 
- Elin Strömberg, Popmani

"The vocal riff on 'sweet talk' is so intensely good. So catchy, that we couldn't help but fall for it on the first listen. Less than halfway through the listen, too!" 
- ScandiPop

"Maydar makes modern rnb and we can't wait to hear more. There's nobody during 2018 who captured the feeling of wanting somebody without waiting a minute longer like she does on her track TAXI" 
- Musikguiden i P3

Songwriter
Singer
Producer
Corite is a fan funded marketing platform where artists and fans come together for a common goal. Find a campaign you like, make a contribution and get paid for one year when it's streamed, based on the size of your share. Backing a campaign means supporting dreams, independent artists and contributing to a more transparent and sustainable music industry. And remember music is a work of art, this isn't Wall Street.