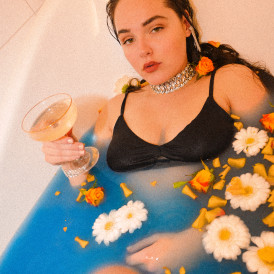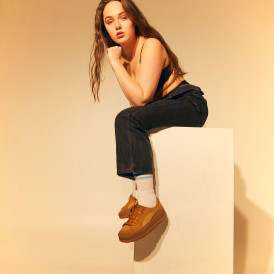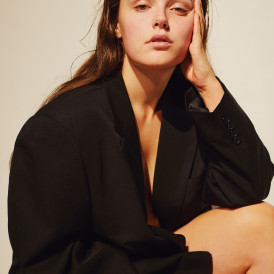 Maydars up and coming single "Rinse & Repeat" is due to be released in February 2020.

Everybody that choses to invest in the song are invited to a private, intimate releaseparty in Stockholm <3 <3 <3

Money will be spent on:
Production
PR
About the music
Have you ever felt like you're stuck in a loop, wasting your potential & talent on being stuck in the same, destructive patterns? And even though you try to change, like make some to-do-lists, get a gym card, set your goals and blablabla you never become one of those people who actually tick off their boxes on that to-do-list and achieve their goals, you just wake up and realise that you're repeating the same mistakes over and over again? Well lmfao join the club cuz that's exactly what this song is about ¯\_(ʘ‿ʘ)_/¯

About Maydar
Having released successful singles like 'TAXI' and 'sweet talk' followed by her debut EP "Fool Me Twice" Maydar is now ready to show the world her new work, starting off with the single "Rinse & Repeat" that is due to be released in February 2020.

Maydar is an exciting & independently driven singer, songwriter, producer & DJ based in Stockholm with roots in Ireland and Italy. She effortlessly mixes modern rub and pop with personal and relatable lyrics with a twist.

Songwriter
Singer
Producer
Corite is a fan funded marketing platform where artists and fans come together for a common goal. Find a campaign you like, make a contribution and get paid for one year when it's streamed, based on the size of your share. Backing a campaign means supporting dreams, independent artists and contributing to a more transparent and sustainable music industry. And remember music is a work of art, this isn't Wall Street.