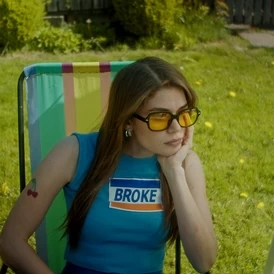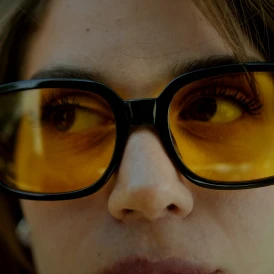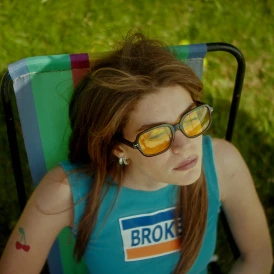 Shit how exhausting it can be to be an independent artist. I have put my whole soul into the songs, but I have forgotten that you also have to be good at marketing if you are to get the chance to be heard. I am doing my best to reach out to as many people as possible but need help along the way.
Being a brand new artist in an industry where everyone is trying to be seen requires support and I need it to be able to show what I do best, my music.

//

Shit vad utmattande det kan vara att vara en independent artist asså. Jag har lagt ner hela min själ i låtarna men så har jag glömt att man också måste vara duktig på marknadsföring om dom ska få chansen att höras. Jag gör mitt bästa för att nå ut till så många som möjligt men behöver hjälp på vägen.
Att vara en helt ny artist i en bransch där alla försöker bli sedda kräver stöd och jag behöver det för att kunna visa det jag är bäst på att göra, min musik.

Money will be spent on:
Ads
PR
About the music
Petty Girl is about self-reflection and looking back on one's past decisions, especially in relationships. It relies heavily on comic cynicism and irony while touching on a sensitive subject. It's a song for everyone who dares to admit that they've fucked up at some point in their life and that it doesn't have to be more serious than that.

//

Petty Girl handlar om självreflekterande och en tillbakablick på sina tidigare beslut, speciellt i relationer. Den bygger mycket på komisk cynism och ironi samtidigt som den berör ett känsligt ämne. Det är en låt för alla som vågar erkänna att dom har fuckat upp någon gång i livet och att det inte behöver vara mer seriöst än så.

About Melina Sabet
Melina Sabet is a songwriter and independent artist with roots in Gothenburg, Sweden. Influenced by indie music and neo-soul, she is a visionary who's not afraid to play with sounds and push the boundaries of today's mainstream music. She takes inspiration from artists like Frank Ocean and Erykah Badu. During her two years at the prestigious Musikmakarna Songwriters Academy, she discovered her unique style, while writing for other artists, and started creating her debut project under her name.

//

Melina Sabet är en Göteborgsbaserade independent artist och låtskrivare. Hon har precis debuterat med sin singel "Broken hearted bitches club" som markerar starten för hennes kommande EP. Musiken har influenser från neo-soul samt indiescenen samtidigt som hon inte är rädd för att leka med ljud och vill tänja gränserna på dagens mainstream musik.

Texterna handlar mycket om hur en identitetskris bubblar upp när man vågar att älska andra. Samtidigt omringas låtarna av inspelade röstmeddelanden från människor i Melinas liv och bidrar till en unik storytelling genom hela EPn. Detta sound byggdes under hennes tid på den omnämnda skolan Musikmakarna, där hon fann sin unika stil genom att samtidigt skriva till andra.

Songwriter
Singer
Corite is a fan funded marketing platform where artists and fans come together for a common goal. Find a fan campaign you like, make a contribution and get paid for one year when it's streamed, based on the size of your share. Backing a fan campaign means supporting dreams, independent artists and contributing to a more transparent and sustainable music industry. And remember music is a work of art, this isn't Wall Street.