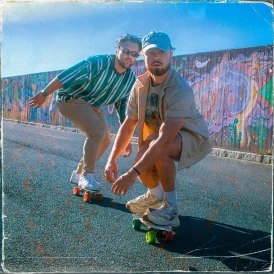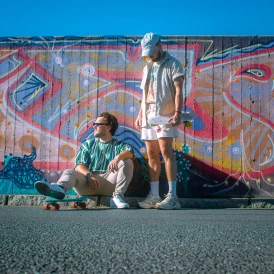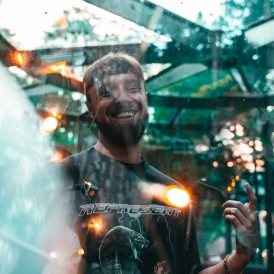 'I Let Go' is a chill, but positive and happy Dance/ Pop track with a strong hook melody, and a driving beat.
The song is contemporary with a late 2000s soundscape.

The campaign will help to finalize the EP and help us reach new people and audiences through ads.

With a strong hook line, pumping drums, and driving synths 'I Let Go' is the perfect song to listen to when driving, skating, or just vibing throughout the summer.

Money will be spent on:
Production
Ads
PR
About the music
I Let Go reflects the components of chasing after a dream and the shift in one's attitude towards other people's opinions. You realize there'll always be others doubting you and that don't want you to succeed, so you let go of all that noise and move on towards your dream.

About Mentum
Norway-based artist duo Mentum expresses themselves through a synthesis of contemporary Pop and Dance Music.

After Tim and Finn first met in 2014, they've been experimenting with different sounds and musical paths. Through early influences such as Blues, Classic Rock, and Pop - to House, Disco, and Electronica - they embody a rare diversity of musical impulses, which has now shaped into the artist-duo we know as Mentum.

Since their 2016 debut, Mentum has (in addition to their solo singles and EP releases) collaborated with artists and producers such as R3hab, K-391, Mike Perry, Gabry Ponte, Sam Feldt, Tungevaag, and Helion. Prolific, ambitious, and ever-evolving, Tim and Finn have made a name for themselves as one of Norway's biggest independent acts.

Songwriter
Singer
Producer
Corite is a fan funded marketing platform where artists and fans come together for a common goal. Find a fan campaign you like, make a contribution and get paid for one year when it's streamed, based on the size of your share. Backing a fan campaign means supporting dreams, independent artists and contributing to a more transparent and sustainable music industry. And remember music is a work of art, this isn't Wall Street.