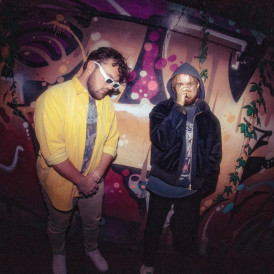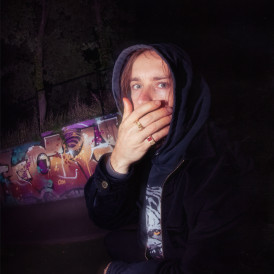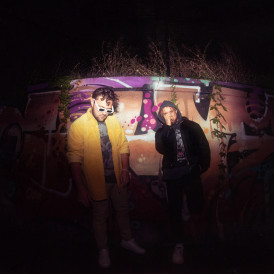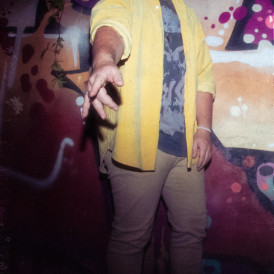 'Time' is a high energy Electronic Dance song, influenced by Punk Pop. People say it sounds like a Blackbear banger infused with a soothing pop vocal.

As the fourth song of Mentum's upcoming EP, 'Time' is an uplifting Electronic Dance track that sound raw and tough with a happy attitude.
The campaign will help to finalize the EP and promote it through ads.

Money will be spent on:
Production
Video
Ads
PR
About the music
Time is about realizing that every single little thing in your life - positive or negative - is part of who you shape into as a person. Hardship will play an integrally positive role in your life if you're open to seeing the benefits. You are ultimately the captain of your own ship. So, forget your regrets.

About Mentum
Norway-based artist-duo Mentum expresses themselves through a synthesis of contemporary Pop and Dance Music.
After Tim and Finn first met in 2014, they experimented with different sounds and musical paths. Through early influences such as Blues, Classic Rock, and Pop - to House, Disco, and Electronica. Together they embody a rare diversity of musical impulses, which has now shaped into the artist-duo we know as Mentum.
Since their 2016 debut, Mentum has - in addition to their solo singles and EP releases - collaborated with artists and producers such as R3hab, K-391, Mike Perry, as well as Gabry Ponte, Sam Feldt, and Ilira. Prolific, ambitious, and ever-evolving, Tim and Finn have made a name for themself as one of Norway's biggest independent acts.

Songwriter
Singer
Producer
Corite is a fan funded marketing platform where artists and fans come together for a common goal. Find a fan campaign you like, make a contribution and get paid for one year when it's streamed, based on the size of your share. Backing a fan campaign means supporting dreams, independent artists and contributing to a more transparent and sustainable music industry. And remember music is a work of art, this isn't Wall Street.