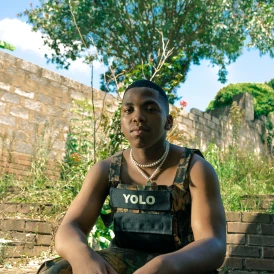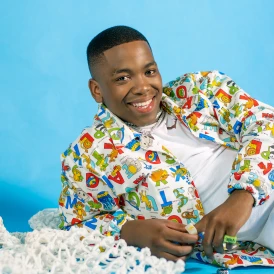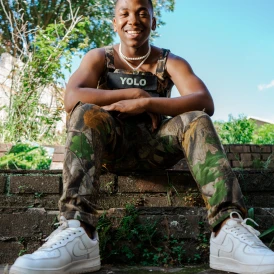 Hey, fam! I wanted to personally invite you to be a part of my upcoming release, "Boss Zonke"!

Your support means the world to me and I'm incredibly grateful for it. By joining the fan campaign, you'll have the chance to back this track with your contribution. Every dollar will be used to promote the song through social media ads, helping us reach new fans who haven't discovered my music yet!

Together, let's make "Boss Zonke" a hit and share its infectious beats with the world. Your support is invaluable, and I appreciate each and every one of you.

Join the fan campaign now and let's make magic happen!

Money will be spent on:
Ads
PR
About the music
This song pays homage to the late Riky Rick, one of the greatest artists that ever lived in SA. Mfana Kah Gogo's song "Boss Zonke" pays tribute to Riky Rick's influence and impact on the music industry. Mfana Kah Gogo also says he wants to be like Boss Zonke, have a great life like he did, and be a leader of everyone in the music industry.

About Mfana Kah Gogo
Meet Sipho Mbonambi, aka Mfana Kah Gogo, an Amapiano singer and songwriter from Durban, KwaZulu-Natal. His exceptional songwriting skills have gained him recognition in the music industry, resulting in collaborations with top artists such as Russel Zuma,Minero, Nomfundo Moh, DJ Karri, Loki, and Major League Djz in South Africa.
He was discovered through social media when his 30 second video went viral, he is the youngest SA artist and he is called by different names from South African Justine Bieber, The King of 2ks.

Mfana Kah Gogo's talent has also attracted the attention of international artists, and he is currently working on upcoming songs with artists from Nigeria, Cameroon, France, the Netherlands, England, and Sweden.

Not only has Mfana Kah Gogo collaborated with other artists, but he has also been featured on a song called "Gibela" by a Tanzanian group, which is making waves in Tanzania.

Mfana Kah Gogo's musical success has propelled him into the spotlight as a recording artist, with over 300K Spotify streams and 2 million views on YouTube for his debut single "Jabula." His latest track "Mama," featuring Nomfundo Moh, is from his recently released album "Inzalo Ka Sikabopha," which is almost about to be certified for Gold status. He has recently certified Gold on his featured release with Dj Karri on song name Azul.

Aside from his music career, Mfana Kah Gogo has also worked as an influencer on campaigns for Adidas, Sportscene, MTN 8, KFC, and Durban Tourism, showcasing his versatility as an artist. With an active and engaged fan base on social media, including 8.9K Twitter followers, 1.7 million Facebook followers, 135K TikTok followers, and 380K Instagram followers, Mfana Kah Gogo is undoubtedly a rising star in the Amapiano scene.

Songwriter
Musician
Singer
Dancer
Corite is a fan funded marketing platform where artists and fans come together for a common goal. Find a fan campaign you like, make a contribution and get paid for one year when it's streamed, based on the size of your share. Backing a fan campaign means supporting dreams, independent artists and contributing to a more transparent and sustainable music industry. And remember music is a work of art, this isn't Wall Street.