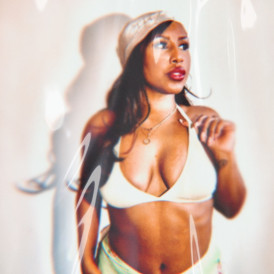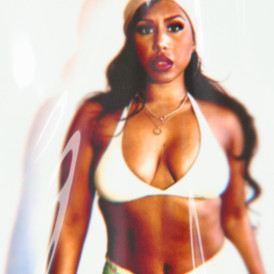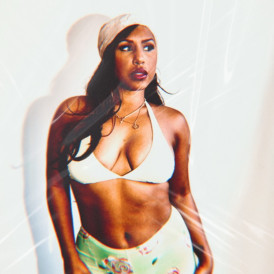 Hi! For me this is a new of releasing music. I strongly believe in my next release "Hot Head", and hope that you do too! Togheter we can aim to promote the song as much as possible to reach the streaming goal! I will use the money raised from this song to invest even more in PR and marketing so everyone involved hopefully can get a good return of investment and follow me along this musical adventure that I'm doing.

Thank you so much for your engagement!
Stay Blessed!

Uno me always lay low..
/Milaylo

Hej! Detta är ett nytt sätt för mig att släppa musik och antagligen för dig med som läser detta. Jag tror verkligen på min låt "Hot Head" och hoppas på att du som investerar också gör det. Tillsammans kan vi sikta mot release dagen och hjälpas åt att pusha låten så att vi når streamingmålet! Jag kommer att använda pengarna som investeras i låten till att själv investera ännu mer i PR och marknadsföring, så att alla som är inblandade i denna kampanj ska få en riktigt nice return of investment och hänga med mig vidare på denna musikaliska resa. Tack så jättemycket till alla som engagerar sig!
Stay Blessed!

Money will be spent on:
Photo
Design
PR
About the music
'Hot Head' issa vibe! It's a pop tune influenced by Dancehall & RnB. The track is written and sung by Milaylo and it's her second release. The beat is produced by Dainja, creator of the music event "Colors" in Gothenburg.
Milaylo hopes to inspire her listeners with these lyrics to be respectful to your surroundings, even though you might be a Hot Head!

About Milaylo
Milaylo is a Swedish dancehall & RnB singer, born n' raised in south of Sweden.

Milaylo wants to make music that people vibe to everywhere, turn up in the car or the club doesn't matter.

Her sound has been shaped from the music she grew up listening to, old school Hip Hop with gospel hook's, RnB, Reggae & Dancehall, which inspired Milaylo to make music that can be described as a mash-up of these different genres.
With her debut single "Nuff A Dem" she got to show one side of her musical talents, with "Hot Head" she hopes to show another side with a little bit more edge - classy with an attitude!

Songwriter
Singer
Corite is a fan funded marketing platform where artists and fans come together for a common goal. Find a campaign you like, make a contribution and get paid for one year when it's streamed, based on the size of your share. Backing a campaign means supporting dreams, independent artists and contributing to a more transparent and sustainable music industry. And remember music is a work of art, this isn't Wall Street.