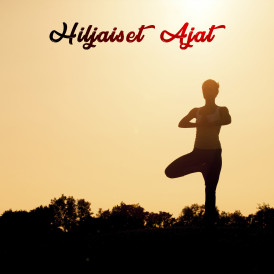 The main objective of this campaign is to invest in digital marketing and paid advertising. Since this song is just a single from my album in process after more than 1 year without producing music.

Money will be spent on:
Production
Ads
PR
Collaborations
About the music
"Hiljaiset Ajat" is a single especially dedicated to meditation, yoga, relaxation among other similar things that helped me find myself again. This is the first of several singles of this style that I will be releasing throughout the rest of 2022.

About Natural Song, SM Music
Natural Song is a Finnish producer of natural and relaxation music. He has collaborated with artists such as Sounds Of Ice, Nelson among other renowned producers of these musical styles. While SM Music is a producer based in Finland for more than 30 years and a native of Cuba. He specializes mainly in instrumental music and has participated in productions by artists such as Havanna Chandri, Nature Recording among others.

Musician
Producer
Corite is a fan funded marketing platform where artists and fans come together for a common goal. Find a fan campaign you like, make a contribution and get paid for one year when it's streamed, based on the size of your share. Backing a fan campaign means supporting dreams, independent artists and contributing to a more transparent and sustainable music industry. And remember music is a work of art, this isn't Wall Street.