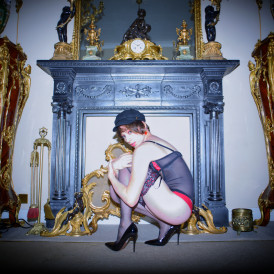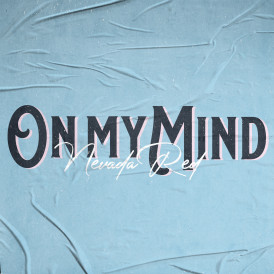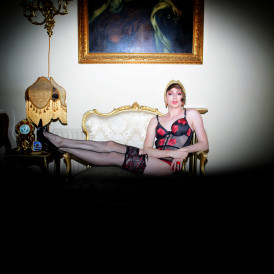 On My Mind is your funky, hot summer hit :)

I believe it's got an incredible potential to be played on the radio and loved by the whole world.

Key Words: Real Pop, Groovy and Pure Energy!

On My Mind talks about my struggle as an artist during the pandemic, the willpower to rise above life's trouble and the eagerness to transform this pain into a feast of love and self-acceptance!

Love in its purest form is the energy that moves all of us, so why the heck wouldn't we sing about it?

Money will be spent on:
Production
Ads
About the music
On My Mind is written as an anthem of joy! I want summer to burst inside our hearts, and to run deep in our veins! It was written for you and for me, for everyone affected by the pandemic. So we can jump out of our seats and get started with our new lives!

About Nevada Red
"I am going to revolutionise your old paradigms"

Genderqueer, electronic-pop, volcanic: Regulus Red is the new unabashedly authentic kid on the block. A reckless daydreamer for whom music and fashion are a statement, a means of liberation from a frightened society.

Of an Italian-Welsh descent, his heritage would be incomplete without mentioning the likes of Lorde, Lady Gaga, Stromae, MIKA, P!nk - just a few of the artists who inspire Red's music with their fearless sense of self and powerful lyrics.

2020 witnessed 360.000 streams on his Spotify, 100.000 on his Youtube Music Videos and he's ready for more.

With the LGBTQ+ community right by his side and with Édith Piaf in his heart, he travels with bravery into the world of the feminine and the masculine joined together.

"I'm just a kid with too many feelings and music was always my friend"

Songwriter
Singer
Dancer
Corite is a fan funded marketing platform where artists and fans come together for a common goal. Find a fan campaign you like, make a contribution and get paid for one year when it's streamed, based on the size of your share. Backing a fan campaign means supporting dreams, independent artists and contributing to a more transparent and sustainable music industry. And remember music is a work of art, this isn't Wall Street.