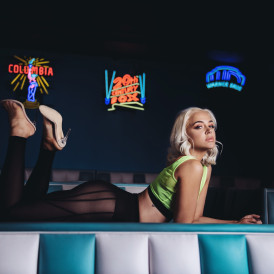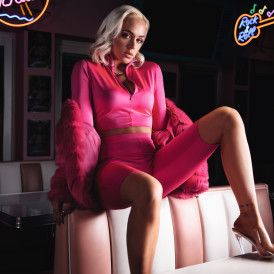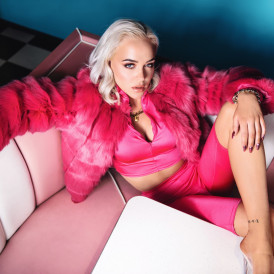 This is Nezens first music video release along with her upcoming single F.F.U.B.

She has worked with one of swedens most successful producers on this track, Joy Deb who has worked with artists such as Fifth Harmony, MiC LOWRY and Måns Zelmerlöw (who he actually won the whole eurovision song contest with).

Nezen has already got a high track record with millions of streams on Spotify and has written songs for other artists such as Marcus & Martinus.

The goal with this campaign is to collect money to promote the song, so all the money you put in will directly turn into streams.

Money will be spent on:
Ads
PR
About the music
The music is pop with a lot of attitude, playful lyrics and power!

About Nezen
Nezen is an artist and songwriter who writes daring lyrics based upon her own experiences. Nezen has always gone her own way and to stand up for herself as a woman has always been very important, which she wants to convey in her songs.
She hopes that others can find the same strength as she does from her music and that more people also dare to stand up for themselves!

Songwriter
Singer
Dancer
Corite is a fan funded marketing platform where artists and fans come together for a common goal. Find a campaign you like, make a contribution and get paid for one year when it's streamed, based on the size of your share. Backing a campaign means supporting dreams, independent artists and contributing to a more transparent and sustainable music industry. And remember music is a work of art, this isn't Wall Street.