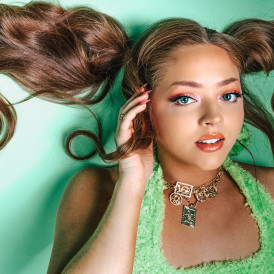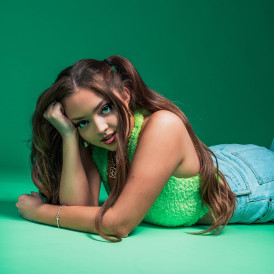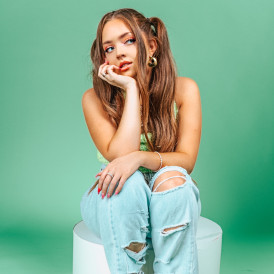 So many of you have watched me create my new song "Wasted Time" on my Instagram Live stream from the ground up, so I thought it was only right to allow you to have a little stake in the song!

With your help, we will be able to get the best marketing for the song to make it POP! It would be so awesome if we could do this together with you guys essentially as my "label!" Let's make history!

Money will be spent on:
Photo
Video
Ads
PR
About the music
I wrote this song looking back on a relationship that seemed like a lot of wasted time. Some relationships you feel like you learned something from and some you just feel like...wow could have done without that lol! THIS was one of those relationships. Thought it would really go somewhere and never did. It's okay though. There were bigger and better things on the horizon...I just couldn't see it at that time.

About Olivia King
Olivia King is a Pop/Soul singer, songwriter, and entrepreneur. With a combined social media following of 200,000+, and 5M streams on Spotify alone, she has been a force in this industry.

Her songs have been featured on the Indie Charts, Spotify's New Music Friday, R&B Slow Jams, Discover Weekly, and Release Radar Playlists, and placed in a campaign for Caleb McLaughlin from the Emmy Award Winning Netflix Series "Stranger Things."

One of her releases,"There 4 You" was exclusively released through Tidal and featured as the cover of Tidal's "Pop Rising" Playlist. She is partnered with the popular app, Triller and has been featured on their 'Trendy Playlist.' Olivia's latest release is currently on YouTube's Official 'R&B on the Rise' & 'New Pop Releases' playlists.

You can hear Olivia's song she wrote & performs as the walkout song for her brother, Michael (New York Yankees) at all home games in Yankee Stadium.

Songwriter
Singer
Dancer
Producer
Corite is a fan funded marketing platform where artists and fans come together for a common goal. Find a campaign you like, make a contribution and get paid for one year when it's streamed, based on the size of your share. Backing a campaign means supporting dreams, independent artists and contributing to a more transparent and sustainable music industry. And remember music is a work of art, this isn't Wall Street.