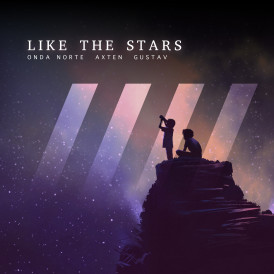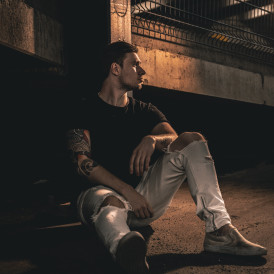 Hey! This is our first campaign using Corite and would love to invite all of our fans and friends to be a part of our new single "Like The Stars".

The money raised on this campaign will be spent on alot of advertising through social media and blogs in order to get us to our streaming goal.

Money will be spent on:
Ads
PR
About the music
After knowing each other for over 10 years Onda Norte & Axten decided that it was time to put their minds together and create a track. We thought it would be a cool idea to do the summerish Onda Norte sound in the breaks to take it to the clubs with Axten's powerful drops. We then sent the track to the amazing songwriter/singer GUSTAV who wanted to write a song about that you should live every day like it is your last and never take anything for granted.

About Onda Norte
Onda Norte From Stockholm, Sweden, the city which is often called the music Mecca of Northern Europe comes Onda Norte, a 26-year-old Tropical House/Pop producer with roots in the early House and Hands Up movement.
Onda Norte's beginnings were humble: it had started out as a simple ambience project, aimed towards making background music for TV and Youtube, but by the time of the release of his debut album – Copacabana - which reached over 6 million streams within its first year on Spotify, the project had become so much more than that.
Onda Norte is now a global Tropical House phenomenon whose music has been featured on prominent music blogs, in videos by some of the top influencers in the world, and with streams in the tens of millions across all platforms.

Songwriter
Musician
Producer
Corite is a fan funded marketing platform where artists and fans come together for a common goal. Find a campaign you like, make a contribution and get paid for one year when it's streamed, based on the size of your share. Backing a campaign means supporting dreams, independent artists and contributing to a more transparent and sustainable music industry. And remember music is a work of art, this isn't Wall Street.