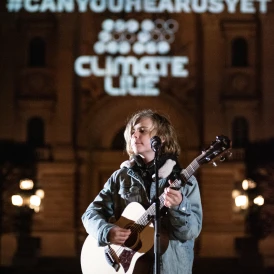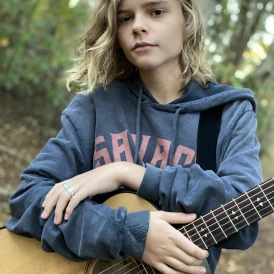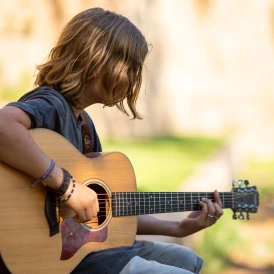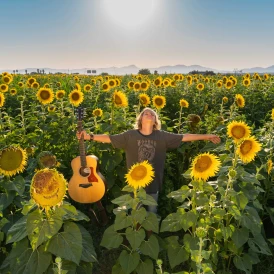 Hey there!

I've teamed up with Corite to release my upcoming song "Don't Lie To Me" and I want to invite you to be a part of this release and share the success with you!

I want to release this one together with all of you out there and to raise awareness about the climate crisis.

Together with Climate Live, I will perform the song live at Kungsträdgården in Stockholm with a bunch of other amazing artists on Saturday, Oct 16th. I am donating 50% of the campaign proceeds to Climate Live.

Climate Live is a global movement with the goal of uniting and mobilizing people in the fight for climate justice, with music as a tool. Read more here: https://climatelive.se/

Hope to see you there! And remember,

dream BIG play LOUD 🎵🤘

Love from Oscar

Money will be spent on:
Production
PR
Climate Live Charity
About the music
"Don't Lie To Me" is a message from my generation to big business and governments who continue to sugarcoat and lie about the facts in front of us. Three years ago I stood on a stage in front of 60,000 people singing my song We March calling for a change in policies to address the climate issues we face. "Dont Lie To Me" is about how we feel today - more anger, more realism and represents what my generation feels about those "in charge". I know everything you dont want me to know....

About Oscar Stembridge
Oscar is a multi-instrumentalist singer-songwriter. At 5 years old he started playing piano adding guitar, bass, ukulele and drums.

He was the youngest ever signed artist with Universal Music in Sweden. Oscar has amassed a global following performing live at many prestigious events incl. for the Swedish Royal Family and millions of TV viewers.

Oscar cares deeply about our planet and is an ambassador for TogetherBand, SurfersAgainstSewage and a Fridays For Future climate activist. He wrote "We March" in 2019 to raise awareness of the climate crisis and played for 60,000 people opening the largest ever protest march in Stockholm. As part of Climate Live's efforts to pressure the government into action Oscar performed live outside the Swedish Parliament earlier this year. Oscar has released songs with millions of streams worldwide but still finds time to do what he loves most - playing live on the streets of Malmo.

Songwriter
Musician
Singer
Corite is a fan funded marketing platform where artists and fans come together for a common goal. Find a fan campaign you like, make a contribution and get paid for one year when it's streamed, based on the size of your share. Backing a fan campaign means supporting dreams, independent artists and contributing to a more transparent and sustainable music industry. And remember music is a work of art, this isn't Wall Street.