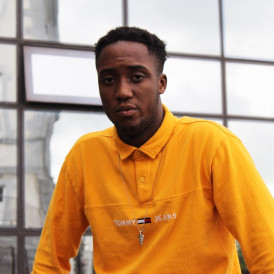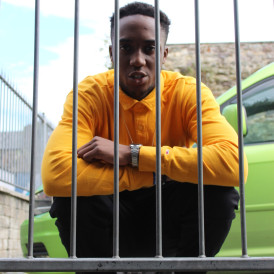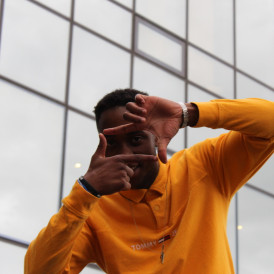 I want to invite you guys to be a part of my next release. The money will be spent on production, designs, photos and ads to push this song as much as we can. I would be really happy if you assisted me on this new journey.

Money will be spent on:
Production
Photo
Design
Ads
About the music
The song is a follow up from my most recent release "HABITS". The lockdown and new normal has been put to the back of my mind to make room for progress and dreams that I have always wanted chase.

About Pat Lagoon
The 21 year old rapper hailing from Waterford City,Ireland burst onto the Irish scene towards the end of 2018 with strong trap singles like "Love Bites" , "Reason", "Shining" and joint EP "Recess" with Dublin rapper RikShaw tipping him off as a top 5 on Nialler9's "19 artist to love in 2019". Pat Lagoon continued his impressive work rate in 2019 dropping a single every two months until October of that year and to add to that tally he followed up with two music videos for his single "Nova" and his Hip-Hop/House fusion "Let Loose" with Waterford electronic producer Evan Miles.

Pat Lagoon has made a lot of appearances on stage at Anomaly lineups and has also supported Token in The Academy at his sold out European tour and performing as the closing act at Culture Night 2019 in Dublin curated by District Magazine. Pat is working towards his own headliner in the coming months but is focused on his debut EP "Box Room" that is scheduled for early April.

An artist that takes inspiration from different acts such as Mac Miller, Majid Jordan, Kaytranada, Joey Badass and Tyler the Creator to name a few, is defintitely on his way to becoming a rising star coming out of the Emerald Isle.

Songwriter
Musician
Corite is a fan funded marketing platform where artists and fans come together for a common goal. Find a campaign you like, make a contribution and get paid for one year when it's streamed, based on the size of your share. Backing a campaign means supporting dreams, independent artists and contributing to a more transparent and sustainable music industry. And remember music is a work of art, this isn't Wall Street.