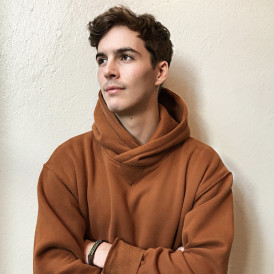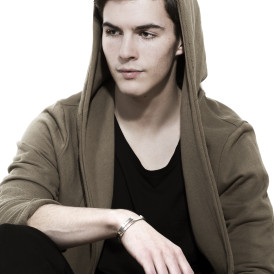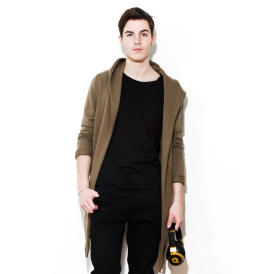 "Corite is a really cool concept that I think will help talented artists that needs funding to get their music out there. All you need is a great song. I also believe it will help less commercial artists to market themselves when they get more capital. My observation is that indie and underground music often has a very dedicated fanbase. With that said I strongly believe that well known artists with loyal fans will benefit using Corite as well.", Penthox says.

Money will be spent on:
Production
About the music
I started the song from scratch in a studio session with Martin Schalburg and David Martell. I had listened a lot to Avicii's posthumous album "TIM" and was very inspired by the productions on that album. The chorus was initially planned to have tropical vibes with Jubel's "Teenage Minds" as reference, a guitar lead and soft soundscape. I decided to switch to a more energetic soundscape for the chorus as this naturally developed during production.

I can't take a lot of credit for the lyrics, I simply presented my vision to my co-writers and became a filter for their text-writing abilities. I offered input to the ideas that were thrown around while I worked on the production. I wanted to make an upbeat song, but not necessarily happy (it easily feels cliche). Melancholic lyrics tend to have a more genuine tone.

After finding the first two sentences of the lyrics, which is also repeated in the pre-chorus, the song pretty much wrote itself.

I tend to include a "house mindset" in my productions, even though they are more pop oriented. I want the 4/4 kick pulse, pumping chorus, a lot of bass and crisp high end.

About Penthox
Penthox is a 21 year old music producer from Sweden previously signed to 20/20 Records/Warner Music. He started out after discovering house music at 13 years old. Taking influence from Kygo and Matoma he started releasing remixes on SoundCloud. With Tropical House as his main focus he later developed a sound beyond the EDM genre. Penthox has remixed and worked with artist as Nico & Vinz, Jasmine Thompson and made a tropical remix on Walk Off the Earth's single "Summer Vibe" with over 1 million streams on SoundCloud. Penthox – Give It Away (feat. Paul Rey) was named one of the best EDM songs 2016 by "UK#1 Dance, Urban Radio Capital XTRA" and he began emerging in the EDM scene along with fellow swedish producers Steerner Hogland and Marc.

Penthox "Cigarette" was a collaboration with Europe's biggest duo and grammy winners Madcon was released November 2016 and now has over 16,7 million streams on Spotify.

Producer
Corite is a fan funded marketing platform where artists and fans come together for a common goal. Find a campaign you like, make a contribution and get paid for one year when it's streamed, based on the size of your share. Backing a campaign means supporting dreams, independent artists and contributing to a more transparent and sustainable music industry. And remember music is a work of art, this isn't Wall Street.