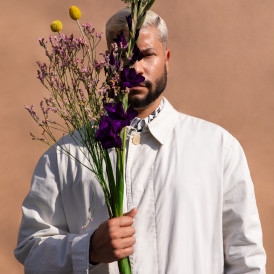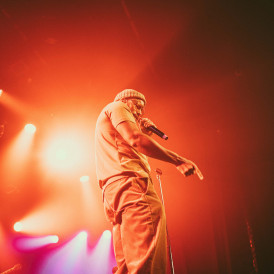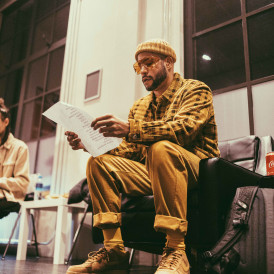 I've decided to do a Corite campaign for my music because I believe that building and connecting this musical path together with my listeners is a lot more fun and gives me more freedom as an artist.

Money will be spent on:
Video
Design
Ads
PR
About the music
This is my most personal song in a while, I wrote 'Breathe' in Sweden. By then I was five years into my six year battle with Lyme disease and though I was on my way back to becoming functional again I was not yet fully healed. I was however in a joyous & playful place, I met talented people who were also out there writing and I took to the moment like a fish to water.

While writing 'Breathe' on a balcony with Robin Stjernberg on guitar, then recording it, tears rolled over my face. Having been taken away from my purpose for as long as I had made the fact that I was useful again a truly profound experience. Having my talents acknowledged and appreciated while expressing myself freely and authentically, meant the world to me. For the first time in many many years I felt like I could finally Breathe.

Moving forward to present day, this song now has an added layer of meaning.
While many of my brothers and sisters are globally fighting for the right to breathe and be unequivocally free, while understanding that only new and revolutionary ways of getting to that place will work, this song feels like the soundtrack to this exact moment right now. The beauty of poetry is that when it comes purely from the heart like this, it will ring true to different hearts in different ways. I hope this song can pierce through the storm we're in so we all get to Breathe & build yet another day. Much L O V E, Pete

About Pete Philly
Haling from the Caribbean, Amsterdam based mc, singer, songwriter and producer Pete Philly is releasing his forthcoming single 'Breathe'.

Having started releasing new songs again in 2018 to great responses, ("The glorious return of Pete Philly" - The Independent), as well as high radio rotation on the biggest national radio stations (Radio 2, Sublime), as well as frequent rotation in several other territories (BBC1xtra, You FM), the internationally awarded artist decided to go back into the studio and make a new album from scratch saying :

"I needed to convey a musical point of view that only I would be able to provide as opposed to making songs more aimed at commercial validation. I feel responsible towards my fans to make personal music, and I can honestly say, this is the most personal music I've been making since perhaps my debut album Mindstate"

The multifaceted artist who has toured globally with his previous projects, which Talib Kweli exclaimed was "Light years ahead of the game" as well as supporting Kanye West on European dates, also stated that his current work is my first go at producing music this specific way, I'm very much looking forward to turning all of this into a full length album" Drawing from his Afro Caribbean background as well as Funk, Folk and Soul, Pete's occupies a unique place in music.

Musically, 'Breathe' can be seen as a companion piece to the #Gibberiddims Pete releases on his Instagram account every Saturday.

Songwriter
Musician
Singer
Producer
Rapper
Corite is a fan funded marketing platform where artists and fans come together for a common goal. Find a campaign you like, make a contribution and get paid for one year when it's streamed, based on the size of your share. Backing a campaign means supporting dreams, independent artists and contributing to a more transparent and sustainable music industry. And remember music is a work of art, this isn't Wall Street.