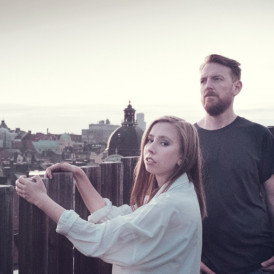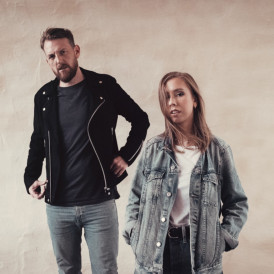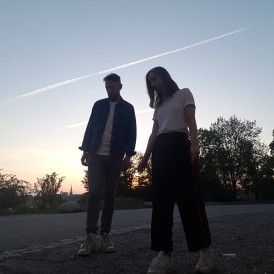 Radio Valley is releasing their first single "Bury My Head" off of their upcoming EP.

"We want the songs to speak for themselves and hopefully you can relate to them.
By backing our campaign it will help us to invest in PR and reach out to as many people as possible, which is ultimately our goal.
We're so excited to play live when the song is released! And we are already planning to make a music video as the visuals is something we want to focus on in this project. "

Money will be spent on:
PR
About the music
"Bury My Head" was the second song we wrote together and it's about the feeling of a hangover, the anxiety that comes with it and the constant struggle to find someone who loves you back.

About Radio Valley
The Swedish indie-pop duo Radio Valley consists of Josefin Boström (singer/writer of ESL soundtrack Katowice 2020 "From Now" by Nause) and Daniel Gidlund ( Writer/producer of "Holy" King Princess, Singer/writer of "Made Of" by Nause)
With a mix of colorful synths, rhythmic electric guitars and unfiltered lyrics they take you through the soundtrack of the hopeless romantic, telling the real stories behind the surface. Those times you've wanted to text someone in the middle of a drunken night, how scared you can be of the awaited silence because it means someone must leave and how you could find love but still walk away.

Songwriter
Musician
Singer
Producer
Corite is a fan funded marketing platform where artists and fans come together for a common goal. Find a campaign you like, make a contribution and get paid for one year when it's streamed, based on the size of your share. Backing a campaign means supporting dreams, independent artists and contributing to a more transparent and sustainable music industry. And remember music is a work of art, this isn't Wall Street.