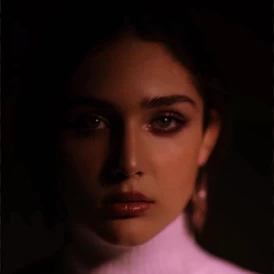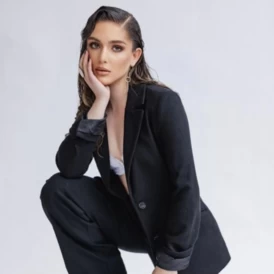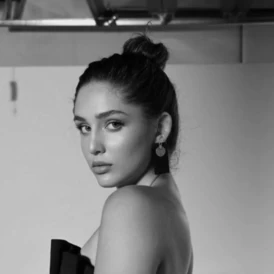 This fan campaign is presented by Rico Love emerging women in HipHop and RnB.

//

Hi, I'm Rubina!

I want to establish a connection with my audience and have them relate to the words I sing about. I want the melodies I sing to take my listeners back to a specific time in their lives and bring back memories.

As a Persian woman, I want to encourage other women who are restricted from singing to have their voices heard and to freely express themselves.

I aim to make a difference in music by incorporating the art of culture into my music as well as my past experience. I believe that my music speaks to people of all ages, colors, and genders, and I want to build a sense of community as I communicate with others.

I trust that my voice is powerful, but when combined with the voices of others, we can change the world.

Money will be spent on:
Photo
Video
Ads
About the music
To me, the song "Secrets" portrays the trust between two people...

It portrays the pain you share together and the strength coming out of this pain. But to this strength, there also comes guilt. And with all these secrets, there comes guilt.

When I sing "I'm deep in your arms, I'll just lay there", I want to let go of all trauma and attachments. I want to feel safe again, in his arms.

With him, I feel like I don't have to hide anything. With him, I feel free.

But then I ask myself... Is there something wrong with having this with more than one person?...

About Rico Love, Rubina
Rubina Vejdani (professionally known as Rubina) is a 18-year-old Iranian-Canadian singer songwriter born and raised in Tehran, Iran. Rubina expresses her emotions through her unique music.

She plays numerous instruments such as piano, guitar and trumpet, which help her form remarkable melodies and portray her true originality. Her style of music shifts to a variety of styles but she focuses mainly on pop, blues, and indie. In her words, her definition of music is "Music is how I relate myself to the world".

In 2022 she was discovered by Grammy winning and multi platinum singer/songwriter Rico Love and signed to his label D1MG. With Rubina's abilities and Rico's creative direction she will be a force to be reckoned with.

//

Songwriter and producer Rico Love was born in New Orleans, Louisiana, but split his childhood between Milwaukee, Wisconsin and New York City's Harlem neighborhood.

The first song Love ever wrote in his career was "Throwback" which ended up on Usher's 2004 album Confessions. Love's success continued writing and producing hit records such as Usher's "There Goes My Baby" and "Hey Daddy (Daddy's Home)", Nelly's "Just a Dream" and "Gone", as well as Beyoncé's "Sweet Dreams"and has contributed to works which have gone on to win Grammys such as Beyoncé's 2009 Best Contemporary R&B album "I Am... Sasha Fierce", Usher's 2010 Best Contemporary R&B album "Raymond v. Raymond", and Usher's 2010 Best Male R&B Vocal Performance "There Goes My Baby". In addition Love has written and produced records for Kelly Rowland, Diddy – Dirty Money, Chris Brown, Alexandra Burke, Keri Hilson, Fergie, and Fantasia.

"Discrete Luxury", his first solo EP, was released in February 2014 through Interscope. "They don't know" reached #2 on the billboard R&B charts". The album "Turn the Lights On" followed in May 2015.

Corite is a fan funded marketing platform where artists and fans come together for a common goal. Find a fan campaign you like, make a contribution and get paid for one year when it's streamed, based on the size of your share. Backing a fan campaign means supporting dreams, independent artists and contributing to a more transparent and sustainable music industry. And remember music is a work of art, this isn't Wall Street.