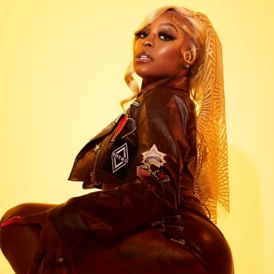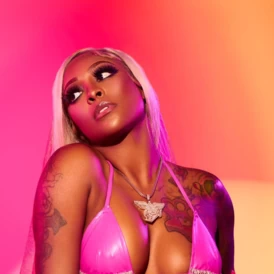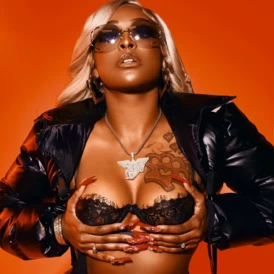 Hey bridesmaids and groomsmen. I am WifeyBaby and together with Rico Love I have teamed up with Corite!

//

WifeyBaby releases "RICO", which is the second of three singles produced by Grammy-winning hitmaker Rico Love who has produced countless hits including Usher's "Confession" and Beyonce's "I am... Sasha Fierce" album.

This release is a part of Rico's "Emerging Women in Hip Hop & RnB", an initiative to shed light on female upcoming talents in a heavily male dominated genre. Doing it together with the fans is all about sharing this opportunity with the community.

"Not only is she one of the hardest working artists in the world, she is also my hardest working artist. She understands the grind and I'm proud of that." Rico Love says about the upcoming talent.

Money will be spent on:
Photo
Video
Ads
PR
About the music
"RICO" is a play off of the tag "Turn The Lights On" which was an album released in May 2015 and was made very popular by Rico Love. It's also a tag line used frequently by the legendary producer. If you follow Rico Love on socials, you've probably seen the hashtag used in all posts "#TTLO.

"It all started when I used to hang out on this club in LA called 'Area' and the DJ every night would play this Pink Floyd song called "The Wall" and the lights would go off. And every time this particular part of the song would come on "Hey teacher leave those kids alone", all the lights would go crazy in the club! So I always said "turn the lights on!" and I knew these lights would go on. And then I just started saying that on my records, I was putting it on all my songs and everything I do.", Rico Love explains.

"RICO" is about WifeyBaby bragging about her sexy energy and ability to control a man. She celebrates the fact she has her own money and is comfortable in her skin.

This is a fun and empowering song that will definitely be a club favorite!

About Rico Love, WifeyBaby
The artist name "WifeyBaby" holds more to the story than most think. The artist project came to life two days before she was supposed to marry who she thought was the love of her life.

Then, she found out that her husband to be was cheating on her not only with one but with several women. Something that changed her life drastically, which she turned into creativeness and writing music.

When Rico met WifeyBaby, she did everything she could to be a good fiancé to her soon-to-be husband, who was serving a long sentence in prison. She dedicated all the love she had to him when he finally got out. And not to mention, she waited for him.

"What she did next shocked the hell out of me! She showed up to the studio, wearing the dress she was supposed to wear down the aisle and she wrote songs all night! She poured her heart out and was so brutally honest, even about details most people would be embarrassed to admit! And she wore that very same dress! Her name is WifeyBaby because she's still a WIFE! She's married to music. She's married to her goals. And she's married to this paper! Straight out of the East Side of Atlanta!" Rico Love says.

//

Songwriter and producer Rico Love was born in New Orleans, Louisiana, but split his childhood between Milwaukee, Wisconsin and New York City's Harlem neighborhood.

He attended Florida A&M and, while visiting Atlanta, Georgia, worked his way into the music industry through connections with Jagged Edge and Usher, whose "Throwback" - an excellent deep cut off Confessions featured his input.

From 2005 through 2012, Rico was behind seven songs that peaked within the Top Ten of Billboard's Hot R&B/Hip-Hop Songs chart, including Usher's "There Goes My Baby", Mary J. Blige's", "Mr. Wrong", Trey Songz' "Heart Attack", Kelly Rowland's "Motivation" and Melanie Fiona's "4AM."

"Discrete Luxury", his first solo EP, was released in February 2014 through Interscope. "They Don't Know" reached the Top 15 of Billboard's R&B chart. The album "Turn the Lights On" followed in May 2015.

Corite is a fan funded marketing platform where artists and fans come together for a common goal. Find a fan campaign you like, make a contribution and get paid for one year when it's streamed, based on the size of your share. Backing a fan campaign means supporting dreams, independent artists and contributing to a more transparent and sustainable music industry. And remember music is a work of art, this isn't Wall Street.