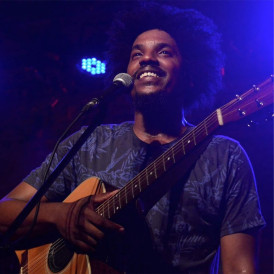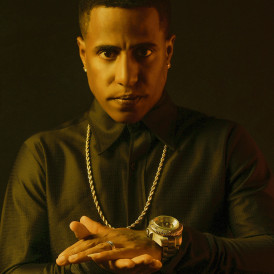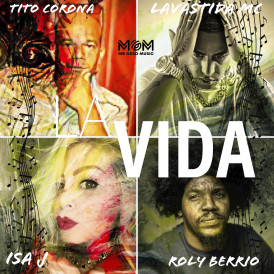 The objective of this campaign is mainly the promotion of this release on digital platforms through certified curators such as www.playlistpush.com and independent curators, as well as promotion on social networks, creating advertising campaigns with Meta for companies and Google ADS. The realization of a promotional video for the launch will also be paid.

Money will be spent on:
Video
Ads
PR
About the music
"La Vida" is a song that talks about how sad it is to live in a world of wars and destruction. From the fear that people feel when thinking that they can be in a situation like this. It is a call to freedom and the desire to live in a world without wars, full of happiness and harmony.

About Roly Berrío, Lavastida MC, Isa J, Tito Corona
"Roly Berrío"

Roly Berrío is one of the most prolific and talented singer-songwriters in Cuba. His music moves through almost all Cuban genres winding up in a particularly unique blend. Diverse, provocative and highly talented, Berrío is gifted with an extraordinary ability to master both voice and guitar, and the theatrical stage.

Composer of two themes for the film 'Havana Blues' (Dir: Benito Zambrano), Berrío first performed, and developed musically, as co-founder of the exemplary Trio Enserie. The trio created a completely new sound in the Cuban music scene of the 1990's and was subsequently awarded the prestigious Orden Nacional por la Cultura de Cuba which Berrío holds to this day. As well as being a musician and composer Roly Berrío is also an actor, exploiting all of these facets in the 2013 Cuban-Swiss theatre production 'Les Larmes des Hommes'.

Berrio has toured in Europe, Central and South America. With the French band Neeskens, Berrío toured Cuba and France in a Radio France International project. In 2019 he was invited to open Silvio Rodriguez' 101st concert of the celebrated 'Gira interminable por los barrios'. One of Berrío's most recent songs, Los viejitos, was used as the soundtrack to the latest short (from a series of 15 named Los cuentos de Nicanor) from Cuban film maker Eduardo del Llano.

"Lavastida MC"

Lavastida MC's beginnings as an artist date back to 1998 as an amateur singer at the Casa Cultural "Juan Marinello". With my first project called CBR (Crazy Boys of Rap) dancing and singing Hip Hop. On February 12, 1999, I founded the group "Poder Infinito Squad", with which I performed at various Provincial and National Festivals, obtaining awards in Recognition of our lyrics and good diction. My main school was the "Havana Hip Hop Festival" of which I was a participant from 1999 to 2003, there I had as teachers Alexei (This guy) "Obsesión"; Osmel "Anonymous Council"; Iraq "Doble Filo" and Alexander "Gente de Zona", among others who taught me the meaning of being an MC (Master of Ceremonies) and what it is to embrace the Hip Hop culture as a way of life. In 2002 the "Hermanos Saíz Association" of Villa Clara welcomed my Project among its ranks and with their support we performed several concerts with good public acceptance. Over the years I expanded my musical spectrum, becoming a versatile Rapper, cultivating genres such as: R&B, Dance Hall, Reggae, Kisomba, Reggaetón, Bachata, House Music and of course Hip Hop, always merging with Cuban music. To date, I keep making music that is in the youth's preference, since this is the main sector of the public for which I work and for which the messages of my songs are directed, I have composed most of the songs that I interpret and I have more than 100 songs, many of these unpublished waiting to see the light and to conquer my audience.

"Tito Corona"

Tito Corona is an old school rapper from central Cuba. Which has more than 20 years of artistic career as a pioneer of rap in the center of Cuba.

"Isa J"

Isa J is a young Italian singer who has been in the industry for some years collaborating with different local and foreign artists, like in this song in which she collaborates with 3 Cuban artists.

Corite is a fan funded marketing platform where artists and fans come together for a common goal. Find a fan campaign you like, make a contribution and get paid for one year when it's streamed, based on the size of your share. Backing a fan campaign means supporting dreams, independent artists and contributing to a more transparent and sustainable music industry. And remember music is a work of art, this isn't Wall Street.