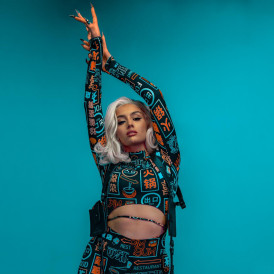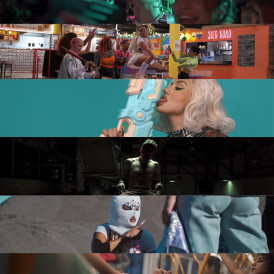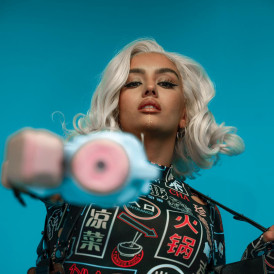 This fund raising is organized to give Royane's listeners an oppertunity to be a part of her artistic journey in a fun and new way! With royalty investment the listeners will become one of the owners of her song "Takashi Aruto" and earn money by streams together with Royane and her co-writers. The money raised will be spent on PR and adverstising of the song which will profit the streaming views in the long run.

Money will be spent on:
Ads
PR
About the music
This song is written and performed by the independent artist Royane, and produced by JuniorParis and SMH. The song «Takashi Aruto» is a genre of playful hip hop and rap with a touch of pop. Takashi Aruto is Royane's alter ego, a name a fan called her some years ago. Takashi Aruto is a more savage, crazy and naughty version of Royane. In the music video, Takashi Aruto squad kidnaps Takashi's ex-boyfriend after he was caught cheating. She drags him around in a pink coffin while having a blast with her crazy girlfriends all over town.

About Royane
Royane is a complex artist eager to explore as many genres as possible which gives her music an unique versatile style. Her musical characteristic would be described as pop, playful hip hop and modern rnb with a touch of Latin Caribbean and Arabic ambience.

Royane entertains in English, Moroccan, Arabic and Spanish language which accumulate multitude nationalities. The visual concept behind a song plays a huge role in how her songs are created. By processing her inner illustrations she find inspiration for song writing and vocal melodies.

She gravitate towards beats that brings to mind a visual idea of atmosphere, location, characters and accoutrements. Royane's artistic strengths in song writing is to creatively combine several melodies, tempos, rhythmic, lyrical and vocal styles. However, due to her intricacy in the process of making a song she take pleasure in being a part of everything from beat producing to music video editing.

Her divergent vocal characters often reflects on her appearances in the music videos which switches forcefully throughout the songs through outfits, makeup and hairstyles.

Songwriter
Musician
Singer
Dancer
Corite is a fan funded marketing platform where artists and fans come together for a common goal. Find a campaign you like, make a contribution and get paid for one year when it's streamed, based on the size of your share. Backing a campaign means supporting dreams, independent artists and contributing to a more transparent and sustainable music industry. And remember music is a work of art, this isn't Wall Street.