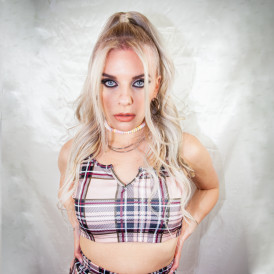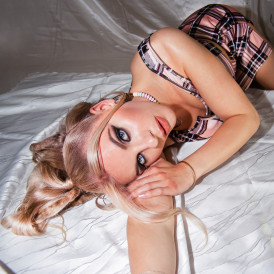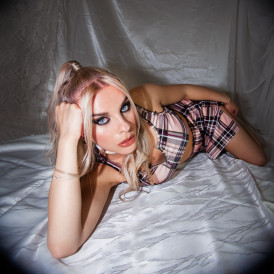 Hey you, happy you're here! <3

It's time to release a new single in the beginning of the summer! I'm teaming up with Corite for the first time, I'm happy to let you be a part of this experience!

As a backer you will have the chance to:

-Make profit of my song

-Get an exclusive preview of the song by subscribing to my newsletter (https://mailchi.mp/d153cc8efcf7/sanna-martinez-sign-up)

-An invite to my release party in Stockholm, Sweden.

The money collected will be spent on marketing, advertising, photo shoot and cover art.

Money will be spent on:
Photo
Ads
PR
About the music
"Animals" is about not overthinking things when you want to be with someone. Sometimes you don't even need to talk, you just know by looking at each other and reading each others body languages.

The song is co-written by the danish songwriters Jes Meinertz Byg & William Dinesen together with Sanna herself. It's produced by Maximilian Dallasanta & William Dinesen. It was written on a songwriting camp for Swedish and Danish songwriters and producers.

About Sanna Martinez
Sanna Martinez has been involved as both an artist and songwriter on hits that have streamed millions of times all over the world, co-written songs for the Icelandic national final to select their entry for the Eurovision Song Contest, sung behind Isabell Otrebus in the Polish national final, and participated in the Swedish national final of Lilla Melodifestivalen - Sanna also participated in Söngvakeppnin (Iceland's national final for Eurovison) in March 2022 with her song Keep it Cool/Hækkum í botn that she co-wrote.

A distinctive element of Sanna Martinez's musical work is always that it comes with a message. Sanna is all about self love and wants people to feel good when listening to her music.

Sanna recently graduated from Musikmakarna, the most prominent Swedish songwriting school that has contributed to the "Swedish music wonder" phenomenon. She also studied at Dreamhill Music Academy, founded by Anders Bagge (songwriter for, among others, Madonna, Janet Jackson, and Jessica Simpson), And one of Sanna's recent creations, "Hands On Me", got placed in the TV show Love Island USA.

Songwriter
Singer
Dancer
Corite is a fan funded marketing platform where artists and fans come together for a common goal. Find a fan campaign you like, make a contribution and get paid for one year when it's streamed, based on the size of your share. Backing a fan campaign means supporting dreams, independent artists and contributing to a more transparent and sustainable music industry. And remember music is a work of art, this isn't Wall Street.